Sep. 01, 2021
As the economy develops more and more, the demand for underground mineral deposits in the country is increasing. Many private enterprises have turned their attention to minerals. Due to the particularity of the location of the mine, diesel generator sets are often needed as a power source. So, what are the precautions for purchasing diesel generator sets for mining sites?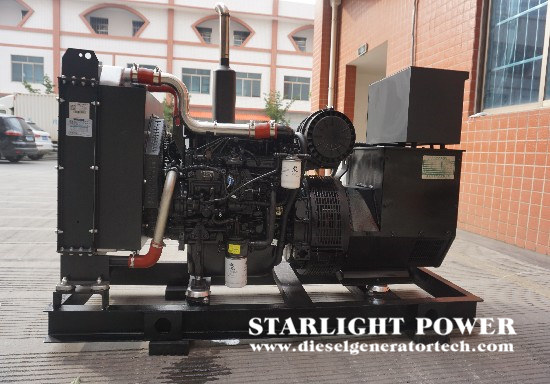 1. Since the general motor power of the equipment during mining is relatively large, the power of diesel generator sets is generally above 300KW. Some power needs to reach more than 2000KW.
2. Some mine diesel generator sets require a voltage of 660V or even higher.
3. Diesel generator sets must be of common power, not standby power diesel generator sets, otherwise it may not reach the power required by the start-up of its own equipment, resulting in losses.
In addition, due to the particularity of the place where the diesel generator set is used, the air filter, mechanical filter and diesel filter of the mine diesel generator set must be replaced frequently to ensure the maximum output power of the diesel generator set.
Nowadays, many companies go overseas to those underdeveloped countries, buy a mountain top, and start mining all kinds of ores. The prospects of mining diesel generator sets will be very good in the future. Mining companies should consider the above factors when purchasing diesel generator sets, so that they can purchase good and practical diesel generator sets.
From the name of the diesel genset, it can be known that this is a machine used to generate electricity. As long as it is extremely in use, it will have some failures. The most common failure is the problem that the machine cannot start. Don't be nervous when encountering this kind of problem. We should solve it rationally to avoid major problems. There are many reasons for the failure to start. It may be a short circuit or poor contact of the power supply. We should find the reason and solve it in time. Because the machine is relatively stable when it is running, if there is a large vibration or a strong noise, you must press the emergency button, and it must not be running to avoid accidents.
Jiangsu Starlight Power Generation Equipment Co., Ltd. was founded in 1974 and is one of the earliest manufacturers of generators and diesel generator sets in China. The company has a registered capital of 218.88 million yuan. The company covers an area of 86,000 square meters and a building area of 55,000 square meters. There are more than 660 employees, including 456 professional technicians and 106 senior technicians. It has 46 sales and service outlets nationwide. The main products are diesel engines, generator sets, and diesel generators, providing users with a one-stop service of design, supply, debugging and maintenance at any time. Starlight has always insisted on using first-class talents, building first-class enterprises, manufacturing first-class products, creating first-class services, and making every effort to build a first-class domestic enterprise. If any question please feel free to visit our website https://www.dieselgeneratortech.com/ or send email to sales@dieselgeneratortech.com.