Mar. 09, 2023
Inspection and correction of connecting rod twist.

1. Torsion inspection.
When checking the torsion of the connecting rod, make the piston pin close to the side of the slot block seat and observe the clearance on both sides. If the clearance is different, it means that the connecting rod is twisted. The gap difference on both sides should be within the range of 0.05~0.1mm. If it exceeds this value, it should be corrected.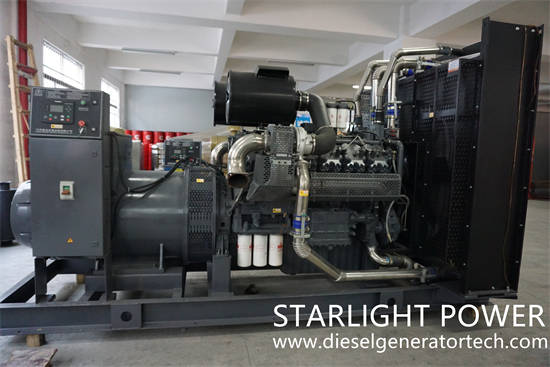 2. Correction of distortion.
The method to correct the distortion of connecting rod is to clamp the two levers for correcting the distortion on both sides of the connecting rod. A lever without screw hole should be placed on the side with large clearance. Gradually tighten the pressure screw to force the two levers to separate from each other. Gradually twist the connecting rod back and check it while correcting until the connecting rod is corrected.
When there is no connecting rod corrector, the pipe wrench can be used for correction. The method is as follows: clamp the big end of the connecting rod on the vise, use the pipe wrench to straighten according to the twisting direction, and check it while correcting until it is corrected.
Jiangsu Starlight Electricity Equipments Co.,Ltd. is one of the earliest manufacturers of generating sets in China. It has first-class testing equipment, advanced production technology, professional manufacturing technology, perfect quality management system, and strong R&D technical strength. It can provide 3KW-2500KW various specifications of universal, automatic, four protection, automatic switching, low noise and mobile, etc., high-quality, low-energy generating sets to meet all customers' power needs, and can also meet users' different voltages and different frequency requirements, as well as the parallel-connected power supply system of multiple units, use excellent talents to build excellent enterprises, create excellent products, create excellent services, and strive to build excellent domestic enterprises. For more product details, please contact us with sales@dieselgeneratortech.com.