Jan. 28, 2022
Today, the ubiquitous use of diesel generators has greatly facilitated all walks of life, but whether you own a diesel generator set, or are preparing to purchase a diesel generator, it is crucial to first understand how to operate a diesel generator safely at all times. This is not only to keep you and anyone else using the generator safe, but it also helps to ensure that the generator is running at full efficiency without problems. In this article, Guangxi Dingbo Power Equipment Manufacturing Co., Ltd. will introduce to you how users should operate diesel generator sets safely?

1. Set up the diesel generator.
The first step in helping to operate a diesel generator safely is to set up the generator correctly. This is for safe operation throughout use and for the safety of others, but it's worth noting that you must read your diesel generator's instruction guide first.
Check that all electrical connections are securely fastened, connected, and undamaged, as this may result in power outages and increase the chance of injury, property damage, and safety incidents.
When needed, make sure all shutters are open for ventilation operations to avoid overheating and smoke buildup.
By verifying that the air filter light is green and operational, because only pure air is used inside the diesel generator, there are no particles or dirt that would interfere with other valves or other components.
Before you start using a diesel generator to power your facility, you should also make sure it has reached the optimum temperature, this is to ensure that all carbon deposits are burned off in addition to allowing all other components to function before use.
2. Come on.
Refueling should also be included in setting up a diesel generator safely, however, there are various other factors to consider.
Refuel before use.
This is the safest way to refuel a diesel generator. This is because once the generator is running, it is never recommended to refuel, as the existing oil and fuel will be very hot and dangerous to approach.
3. Read monitor.
While you can't refuel a diesel generator while it's running, you should always check all monitors, fuel and coolant levels. This allows you to proactively identify if the generator is operating to the correct standards so that any leaks or other issues can be easily detected.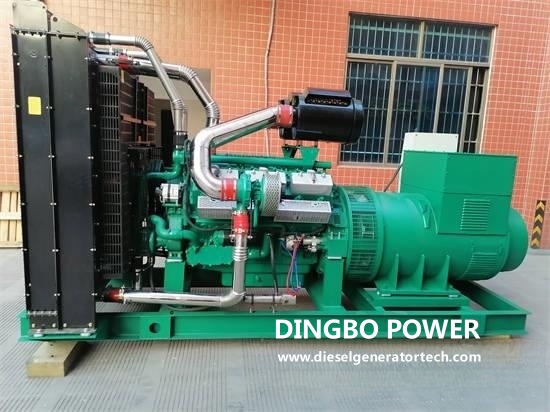 4. General hazards
All personnel working on or near the generator should always wear appropriate equipment. This includes goggles, gloves, hard hats, etc. to ensure overall safety.
All electrical connections should be properly insulated and covered and avoid contact with water or bare hands to avoid current spreading and causing injury.
Any fuel or oil spill should be considered a red alert emergency, which means the generator should be shut down immediately to avoid a potential explosion due to high temperatures and burning work.
The entire area around the generator must be clean and free of any debris. Likewise, the frame of the generator and any external conductive material should be equipped with a ground wire.
5. Maintenance plan.
Before and after each use of a diesel generator, a detailed inspection of the generator should be carried out. This should only be done when the engine is completely cool to avoid injury, but do not use the generator without checking it before use.
Not so much during the main operating phase of the generator, but when offline, periodic maintenance sequences should be performed. This is to ensure that all components are functioning properly to ensure the best possible performance.
In addition to general maintenance, regular use of the generator should also be done. Not only does this help maintain a consistent output, but you can also use this time to train new employees on how to use the generator safely.
The above are some operations on the safe operation of diesel generator sets introduced by Guangxi Dingbo Power Equipment Manufacturing Co., Ltd. I hope it will help you.
Guangxi Dingbo Power Equipment Manufacturing Co., Ltd. is an OEM partner of Shangchai for many years. It has more than 40 years of experience in the production and manufacturing of diesel generator sets. It can provide users with various specifications of 15KW-2500KW. And other high-quality, low-energy generating sets to meet all customers' power needs. In addition, it can also meet the requirements of users with different voltages and different frequencies, as well as the power supply system of multiple units connected to the network. There are 64 sales and service departments nationwide, providing long-term technical consultation, free debugging, free maintenance, and free training services for users. Welcome contact us by email sales@dieselgeneratortech.com