Nov. 01, 2021
To keep all the equipment in the business or at home running in the camp to charge your electronic equipment, a generator is a good choice. It is useful in many aspects of our lives. However, it sometimes happens that you run out of fuel during a power outage and there is no fuel storage. In addition, if your generator runs on gasoline, all gasoline at the gas station is sold out. This is how your generator is restricted.

The generator has a fuel tank that determines its operating time, and the fuel tank limits the availability of the generator. Most generators will provide 8 to 10 hours of running time. That's great, it can get you through this night.
However, if the power outage lasts for a few days, then you may need to store fuel to survive these days. In this article, we have discussed how much operating time different size generators provide for a certain volume of fuel. You can use this data to calculate how much fuel you should have to keep the generator running for a long time.
How long can the generator run continuously?
There are mechanical parts inside the generator that accompany the engine, just like other engines in a car. It cannot run continuously for a long time. Portable generators are designed to power appliances in the event of a power failure, not as a permanent substitute for electrical facilities.
If it runs longer without interruption, then the mechanical parts inside the generator and the engine will malfunction. How long a generator can run before it needs cooling depends on many factors. This depends on the total capacity, fuel type, and the power used by the fuel tank size.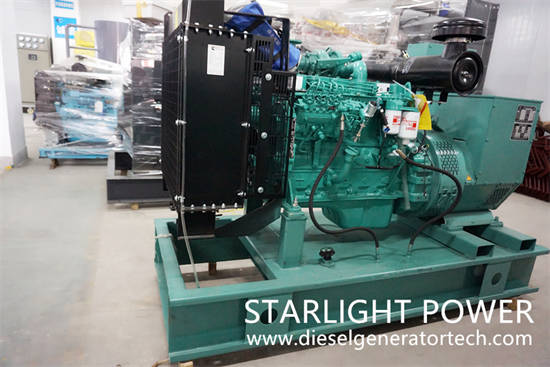 Let me talk about the tank size first. Portable generators can have fuel tanks of several gallons to more than ten gallons. The larger the water tank, the longer the running time. The operating time will be affected by the wattage used, but general estimates indicate that a generator can run for one and a half hours to three hours on one gallon of fuel.
This means that if the connected load is assumed to be 25%, the generator can run for three hours, sometimes even longer. But when the load increases, the operating time will decrease. If the connected load is 100%, you may get an hour and a half of running time.
Now, let us take an example. Suppose you have a generator with a fuel capacity of 6 gallons. If the connected load of the generator is 50%, then if we say that the generator provides two hours of running time per gallon, this would be a good estimate.
So, considering the size of the generator's fuel tank, it will run continuously for 12 hours. However, if the connected load is 100%, you may only get a few hours of running time from it before it needs to cool down. Once it cools down, you can refuel it, and then it can start the next course of treatment.
Another parameter that changes the operating time is the fuel used instead of gasoline, if propane is used as fuel, then you will get a few hours of operating time. Propane is more efficient than gasoline. This means that compared to gasoline, its usage will be reduced.
Based on the model and its efficiency, the generator can have different operating times, depending on the fuel and tank size. Some generators can provide 2 hours of running time, and some can run continuously for 24 hours.
Jiangsu Starlight Electricity Equipments Co.,Ltd. is a manufacturer of professional generators, diesel generator sets, Cummins generator sets, Volvo generator sets, etc. The company has advanced testing equipment, excellent production technology, professional manufacturing technology, perfect quality management system, and Strong R&D technical strength. It can provide 15KW-2500KW various specifications of universal, automatic, four protection, automatic switching, low noise and mobile, etc., high-quality, low-energy generating sets to meet customer power needs, and can also meet users' different voltages and different frequencies, as well as the power supply system of multiple units connected in parallel, welcome customers to inquire. For more details, please contact us with sales@dieselgeneratortech.com