Mar. 03, 2022
Whether it is a natural gas generator or a diesel generator, a well-maintained generator will outlast a poorly maintained generator. To keep a generator running for several hours, regular maintenance is required. Power is very important to the efficiency of diesel generators.

As with all machines, proper maintenance is critical to maximizing generator life. Generators require professional service at least once a year. The previous build issues were not all performance issues. Annual professional inspections are the only way to identify problems. Comprehensive generator maintenance includes regular oil or air changes, fuel filter changes, and checking for any changes in operation.
What is the service life of a diesel generator?
As with any engine, the lifespan of a backup diesel generator actually depends on several factors. However, in general, a typical backup diesel generator life is around 20-40 years. The range will be affected by factors such as how well maintained, how often it is maintained, and how many operating hours are used.
Pro tip: Don't forget to check if your generator is making noise, smoking, vibrating, or consuming more fuel than before. This could mean there are some underlying issues that need to be addressed.
Ultimately, the life expectancy of any generator depends on factors such as generator selection and preventive maintenance methods.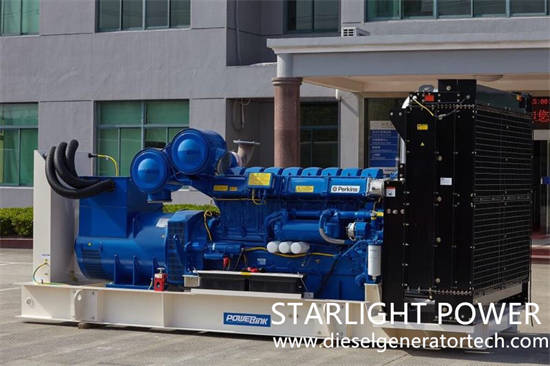 Diesel generator usage averages 10,000 to 30,000 hours. In general, it takes about 20-25 years of use. However, these are just average estimates. It is clear that a generator running continuously is 10,000 hours ahead of a generator that is only used as an emergency power source in the event of a power outage.
It is important to prioritize running the generator, whether or not there is a power outage. If you use your generator regularly, and perform regular maintenance, you will find that you can greatly improve the life of the generator. The life cycle of a diesel generator depends on how you maintain it. Assuming you want your product to last, be sure to size it correctly, use it regularly, and do the necessary maintenance.
Jiangsu Starlight Electricity Equipments Co.,Ltd. will also explain various factors that affect the life of generators. Jiangsu Starlight Electricity Equipments Co.,Ltd. is a standardized enterprise integrating the design, production, sales and maintenance services of diesel generator sets. Can provide 30KW-2500KW various specifications of ordinary, automatic, four protection, automatic switching, low noise and mobile generator sets of high quality and low energy consumption. Looking forward to your inquiry, for more details, please contact us with sales@dieselgeneratortech.com