Jan. 07, 2022
In recent years, more and more companies have deployed generators as backup power solutions during power shortages or sudden power outages. For users who have never been in contact with generators, facing the numerous generator brands and models on the market, how can they choose a generator that suits their business?

Consider actual needs.
If you plan to rely on diesel generators as a backup power source for conventional power sources in emergency situations or power shortages, you need to consider different factors instead of planning to use generators to keep machinery and equipment running in a stressful use scenario. More importantly, consider which equipment is most important to your business, and then plan to have diesel generators power these appliances or equipment.
Consider voltage requirements.
Many companies have established so-called three-phase power solutions. Jiangsu Starlight Electricity Equipments Co.,Ltd. recommends that users buy a diesel generator that has been matched with the input mains voltage of your enterprise. You also need to check and understand your needs in terms of turning on backup power. Does someone start the generator set manually, or will you install a fully automatic transfer switch to provide seamless power supply in the event of a power failure?
Consider the fuel source of the generator.
Normally, the generator is driven by diesel or natural gas or gasoline. You should determine which trade-offs are in your business against the cost of keeping generators running.
You also need to look at your fuel storage needs. Do you need to store fuel in addition to the generator tank? How much space do you need to store fuel? Do you need to evaluate any requirements before purchasing additional fuel? These are some basic questions you need to consider before delivering the generator set.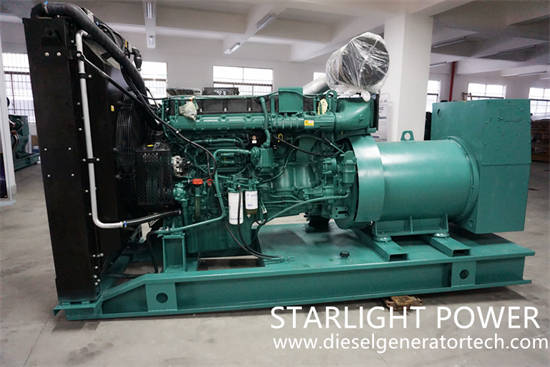 Power is important.
How big is your business? What are the consequences of losing power? Be sure to consider how much power your diesel generator should have to power all your basic equipment. Also need to consider the duration of the power outage. During my time in this industry, I may have witnessed several power outages. How long do they usually last? You will need to plan your diesel generator needs to anticipate these outages.
Finally, whether you place the diesel generator set indoors or outdoors, you need to consider the impact of noise, ventilation, and accessibility for routine maintenance. Never install the diesel generator set in a narrow or poorly equipped place.
Since the needs of each company are different, this makes the selection of generators a complicated process. If you are also preparing to equip a generator, Jiangsu Starlight Electricity Equipments Co.,Ltd. welcomes your visit and consultation. Jiangsu Starlight Electricity Equipments Co.,Ltd. currently has a large number of diesel generator sets including various models and complete powers, which can meet your business's urgent demand for backup power.
Jiangsu Starlight Electricity Equipments Co.,Ltd. is a diesel generator set manufacturer with more than 40 years of production experience. Its main brands include Yuchai generator sets, Cummins generator sets, Volvo generator sets, etc., and 64 sales and service departments nationwide. Users provide one-stop service of design, supply, debugging and maintenance. Welcome contact us by email sales@dieselgeneratortech.com