Apr. 18, 2022
Diesel generators are complex, and technological advances mean they no longer work the way they used to. Today, Starlight Power will share with you some of the misconceptions people have about them.

1. Diesel generators produce a lot of pollution.
In the past, diesel generators were not environmentally friendly and had low work efficiency. Diesel fuel emissions have been greatly reduced as the diesel fuel field continues to evolve, with newer diesel engines updated with more fuel efficient technologies.
In addition, diesel is less volatile and therefore safer than other fuels because it does not easily evaporate in the air. Diesel fuel burns only at extremely high temperatures, while other fuels can burn or catch fire instantly at temperatures much lower than the combustion levels of diesel. There are also fewer carbon monoxide, hydrocarbons and greenhouse gases than other fuels. If you are also concerned about pollution, Starlight Power generator manufacturers can provide generator set exhaust gas purifier treatment.
2. Diesel generators are too noisy.
Many people told us they were concerned that their diesel generators were too noisy or too noisy. In fact this is also true. Diesel must burn at high temperature and pressure to maintain power. This means that the machinery inside diesel generators has to run at extremely high speeds, which naturally creates a lot of noise pollution.
However, over the years, generator manufacturers have made considerable efforts in design and innovation to greatly reduce noise pollution. Diesel generators produce more energy and noise pollution. That means diesel generator sets are quieter than they were a decade ago. Starlight Power offers a range of diesel generators with industry-leading ceilings, mufflers and premium materials to reduce operating noise levels.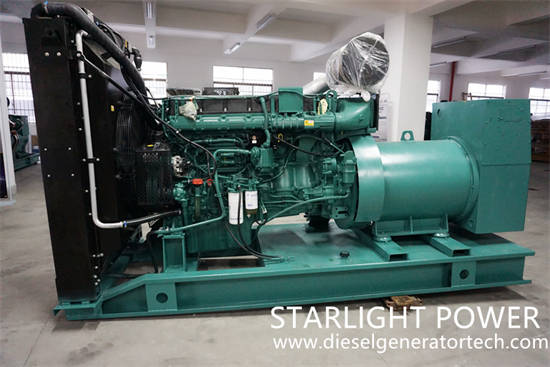 3. Diesel generators are expensive.
Many users misunderstand the price of diesel generators and think that they are very expensive, can't afford the cost. Indeed, some diesel generators cost more than 300,000 yuan. Having said that, there are many diesel generators that cost less than 100,000 RMB. The price of diesel generators is mainly related to the power brand. The greater the power, the more expensive the price, there is no doubt about it. Therefore, users need to determine that a diesel generator motor is right for you, taking into account various factors.
4. Diesel generators are unreliable.
Another misconception is that diesel generators are unreliable as a power source. Many studies have found that diesel generators are still one of the most reliable sources of energy compared to several different energy sources. This is why diesel generators are used as a backup resource for renewable energy.
Problems only arise when owners do not properly maintain diesel generators on a regular basis. Similar to a car, a diesel generator needs to be maintained according to its age to maximize its lifespan. It is therefore necessary to replace appropriate spare parts in a timely manner, as these will wear out over time. Another reason diesel generators become unreliable is when cheaper non-genuine parts are used in diesel generators. Since these cheap parts were not prepared for the machine, this created several problems. They may not be completely dust-proof and end up contaminating different engine components and damaging diesel generators in the long run. If you find a problem during use, please contact us immediately, we can diagnose the potential failure of the diesel generator for you.
Jiangsu Starlight Electricity Equipments Co.,Ltd. is a manufacturer of professional generators, diesel generator sets, non-moving generator sets, Cummins generator sets, Volvo generator sets, etc. It has 64 sales and service departments across the country, providing users with design, supply, debugging, and maintenance at any time. Welcome customers to come to consult and visit. Looking forward to your inquiry, please send email to us for details sales@dieselgeneratortech.com.