Sep. 15, 2023
Do you know the hazards of using inferior filter elements when maintaining diesel generator sets? Below, diesel generator manufacturers will provide a detailed summary for everyone. Due to the uneven quality of filter manufacturers, filters were originally designed to filter harmful impurities from various substances entering diesel generator sets. Enable the diesel engine to operate normally under various operating conditions and achieve the specified service life. However, counterfeiting, especially inferior filters, not only fails to achieve the aforementioned effects, but also brings various hazards to the engine.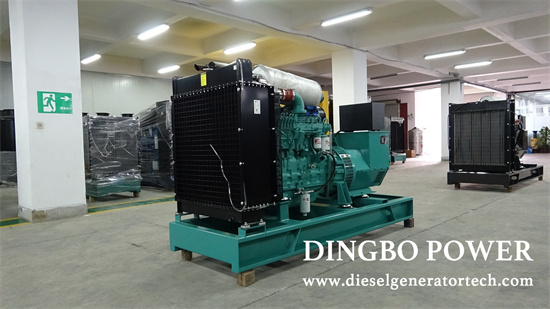 There are several common hazards. Firstly, use inexpensive filter paper to make filter elements. Due to the large pore size, poor uniformity, and low filtration efficiency of the filter paper, harmful impurities entering the engine cannot be effectively filtered, resulting in early engine wear. If low-quality adhesive is used, it cannot be firmly adhered, causing a short circuit at the bonding point of the filter element; Allowing a large amount of harmful impurities to enter the engine will reduce the lifespan of diesel engines.
Replacing oil resistant rubber parts with ordinary rubber parts, during use, due to the sealing failure of the internal sealing parts, a short circuit is formed inside the filter, causing some oil or air containing impurities to directly enter the engine, causing early engine wear. And the material of the center tube of the engine oil filter is thin instead of thick, which is not strong enough. During use, due to the center tube being compressed and the filter element being damaged, the oil circuit is blocked, resulting in insufficient engine lubrication. Metal components such as the end cover of the filter element, central tube, and casing are not subjected to rust prevention treatment, resulting in metal rust and impurities, making the filter a source of pollution.
Jiangsu Dingbo Power Generation Equipment Co., Ltd. has been established for many years. In addition to strict requirements on the quality of diesel generator set products and after-sales service, it also has strict regulations on the plant environment, production equipment and supporting facilities, which reflects the strict style of Dingbo people. It is not only responsible for generator products, customers, but also employees, so that every employee of Dingbo Power generation equipment can work in a comfortable environment, Make it comfortable for every visiting customer to visit. Dingbo Power Group, relying on high-quality generators, generator sets, diesel generator, diesel generator sets, good services and the care of friends from all walks of life, carries forward the enterprise spirit of "pragmatic innovation, pioneering, unity and hard work, dare to be the first", and adheres to the enterprise style of "treating people with sincerity and heart to heart", has won the strong support of customers in the fields of post and telecommunications, finance, petrochemical, metallurgy, transportation, education, medical care, etc, Having a proud performance. Dingbo people are gradually moving towards economies of scale and entering the international market after joining the WTO with flexible sales strategies and relying on the company's advantages and strength. If you would like to get more information welcome to contact us via sales@dieselgeneratortech.com.