Aug. 17, 2023
Industrial diesel generators help enterprises of all sizes to provide power for their operations on a regular basis. Today, Guangxi Dingbo will tell you how to choose suitable industrial diesel generators for enterprises to meet their power needs. The design of industrial diesel generator is diversified. They are not a universal device. One of the best ways to narrow the selection range is to consider how to use the generator regularly. For example, are you looking for primary power or using backup power in case of power failure? How much power does it need to generate? The power required by small businesses and large construction sites may vary, and it should always be clear how much power is required and how much power is provided by the equipment. In Dingbo Power, we provide 20kw to 3000kw industrial diesel generators.
Regardless of the demand, the choice will be very wide. When selecting a diesel generator online, it is necessary to determine which diesel generator is most suitable for operation and consider the service life of the machine. If you want to move from one work site to another, Dingbo Power mobile trailer diesel generator is a better choice, which can be customized according to the on-site specifications at any time. If it is necessary to leave it in one place for a long time, it should consider purchasing Dingbo power open frame generator or silent canopy genset, container type industrial diesel generator.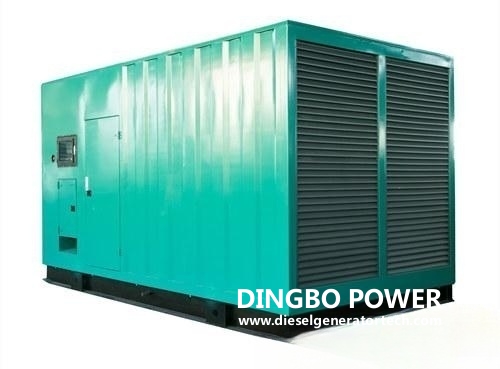 At Dingbo Power, each of our generators has undergone detailed inspection and testing to ensure that we get a diesel generator that is worth using on the job site. In addition, don't forget to carefully select the location of the diesel generator. Some environmental factors will affect the performance. For example, ensure that the equipment is in a well ventilated and stable location. Similarly, please consider the weather hazards that the diesel generator will withstand, from hail to snow.
If you are not sure whether the diesel generator is durable enough to adapt to the environmental conditions, please contact Dingbo Power for more information. For the diesel generator optimized for the environment to be operated, by carefully matching the location with the diesel generator, it can be ensured that the surrounding area will not affect the performance of the machine over time.
There are many brands and suppliers of diesel generators in the current market. When selecting, it is very important to choose the power and quality of diesel generators, because they play a crucial role in ensuring the availability of required equipment.
Dingbo Power can provide some leading industry diesel generator brands, including Cummins genset, Volvo, Perkins, Yuchai, Shangchai, Weichai and other brands. Knowing all the information about purchasing industrial diesel generators, you can immediately find the perfect model for your workplace. For more details, please contact us directly by email sales@dieselgeneratortech.com.