Jul. 31, 2023
As the name suggests, a mobile generator set literally means a generator set that can be moved at a distance, distinguished from a fixed generator set and has the function of moving from one location to another. In this article, Dingbo Power Generation Equipment will talk to you about the relevant functional characteristics of mobile generator sets, and the specific content is as follows: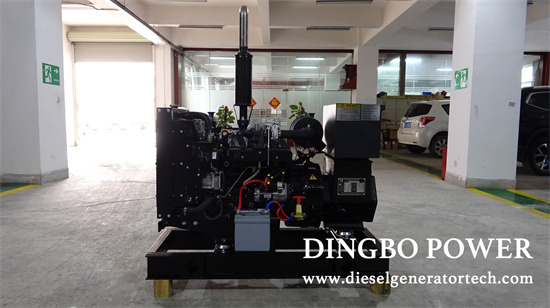 Mobile trailer type generator sets can be divided into hand propelled vehicle mounted generator sets, three wheel vehicle mounted generator sets, four wheel vehicle mounted generator sets, automotive power stations, trailer power stations, mobile low noise power stations, mobile container power stations, electric engineering vehicles, etc.
1. Equipped with emergency power supply.
Some electricity consuming units do not have grid power supply, such as islands far from the mainland, remote pastoral areas, rural areas, and enterprises, workstations, radar stations, etc. on desert plateaus, which need to be equipped with their own power supply. The so-called self-contained power supply refers to a power supply that is used spontaneously. When the power generation is not too high, mobile generator sets often become the choice of self-contained emergency power supply.
2. Mobile backup power supply.
As a mobile power source, mobile generator sets have improved their convenience of use, without a fixed place of use, and are widely used as power generation facilities. Mobile generator sets have become mobile power sources due to their lightweight, flexible, and easy to operate characteristics. Mobile power sources are generally designed in the form of power vehicles, including self powered vehicles and trailer powered vehicles.
3. Replace the mains power supply.
The role of mobile generator sets as a substitute for mains power is to compensate for the shortage of grid power supply. There may be two situations: firstly, the price of grid power is too high, and mobile generator sets are chosen as alternative power sources from a cost saving perspective; Another issue is that in the case of insufficient grid power supply, the use of grid power is limited. For example, in some highways, emergency response, and disaster relief situations, there is no grid power available. In this case, in order to carry out normal construction and work, the electricity consuming unit needs to replace the power supply for relief.
Guangxi Dingbo Power Equipment Manufacturing Co.,Ltd was founded in 1974 and is one of the earliest manufacturers of generators and diesel generator sets in China. The company has a registered capital of 218.88 million yuan. The company covers an area of 86,000 square meters and a building area of 55,000 square meters. There are more than 660 employees, including 456 professional technicians and 106 senior technicians. It has 46 sales and service outlets nationwide. The main products are diesel engines, generator sets, and diesel generators, providing users with a one-stop service of design, supply, debugging and maintenance at any time. Dingbo has always insisted on using first-class talents, building first-class enterprises, manufacturing first-class products, creating first-class services, and making every effort to build a first-class domestic enterprise. If any question please feel free to visit our website https://www.dieselgeneratortech.com/ or send email to sales@dieselgeneratortech.com.