Sep. 06, 2021
Portable generators can be used in any situation where electricity is needed due to their portable characteristics. Most portable generators use gas as fuel to drive the engine. Smaller models are usually used in camping, RV, trailing, food trucks and ordinary households or office needs. Larger portable generators (up to 17,500 watts) can be used on construction sites, larger RVs, and even run homes, shops or construction sites. So according to different application scenarios, do you know what types of portable generators are available?

1. Household portable generator
Generally speaking, a household portable generator can be considered a generator of 3KW or more. If you are considering a smaller 3-4KW generator, the maximum power generated can meet the power needs of refrigerators (or room air conditioners), as well as your lights, TVs, computers and some low-current appliances. If you use a generator lower than 5KW, it is not feasible to connect a small generator directly to your home's wire. Usually you need to use an extension cord. This is because the home's wire can't provide enough power. When your household's electricity consumption exceeds the output that the generator can provide, the generator will easily trip.
You can connect the portable generator to your home with a transfer switch. Although not as convenient as a backup generator using an automatic transfer switch, it still makes things much easier. You can purchase manual transfer switch kits in various sizes. These will require you to turn the generator on and off yourself. You must also manually switch from utility power to generator and then back again. But you can easily use the existing power outlets and hard-wired lights at home. If you use an extension cord, you can only use the desk lamp that is plugged into the socket.
For generators with a power greater than or equal to 5KW, you should only consider using a transfer switch. Even so, you can only use a few lines. You will not be able to use a portable generator to power the entire house. Although the largest portable generator can provide all the electricity you need. The advantage of using a portable generator as a home backup power source is that you can also use it for other purposes, such as camping.
You can buy a basic transfer switch (Reliance Control TF151W) and the cost is about a few hundred yuan. Although it is more likely that you will want a complete kit to supply auxiliary circuit breakers for generators. The market price of these high-end transfer switches is between 1600 yuan and 2500 yuan, depending on how many circuits you need. A larger generator will be able to handle more circuits, so a larger transfer switch kit will be required. You also need to consider the cost of installation. The kit will generally be equipped with all necessary plugs and wiring. Considering that the switch is directly connected to the house wiring, the installation needs to comply with specific regulations. Therefore, a qualified electrician is required to install it for you.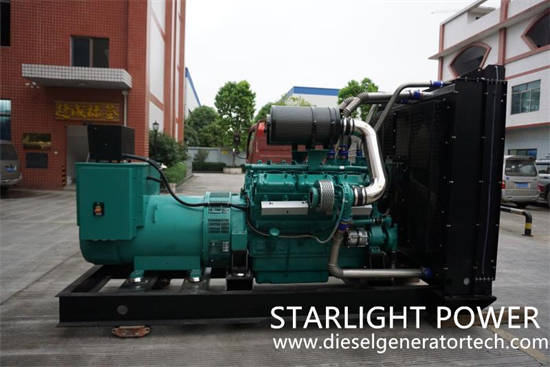 2. Camping portable generator
If you are camping, you may not have much space for large generators. For basic tent camping, you can consider a real small 1KWto 2KW generator. These are usually small and light enough to be carried by one person. They also don't need too much gasoline and can fit into the trunk of most cars. Although you will be limited by the use of the generator. These generators can power stereos, televisions, or similar electronic devices, as well as some lights and a fixed fan or small space heater.
If you are using an air-conditioned motorhome, at least 3000 watts of AC power at 10,000 BTU is required. You may want something bigger so that you can run more than your air conditioner on the generator.
3. Portable generator for food truck
If you only need to supply power to the point-of-sale system and the coffee machine (or similar load), you can equip the food truck with a 1-2kw generator. However, in most cases, you may want to use more appliances. Owners of food trucks seem to prefer 3-4kW generators. These are small enough, practical, and provide enough power, a small (under the counter) refrigerator, some electrical appliances, necessary electronic equipment and lighting.
The generators used by food trucks large and small depend entirely on the size of your truck and what power you need to keep your business running.
4. Portable generator on site
The demand for construction sites varies greatly. One thing to consider when using generators for power tools is that they require high starting wattage (peak load). It will also depend on how many people are working at the same time. Several tools that are started at the same time will require high peak loads.
For some drill bits or similar tools, about 3KW is sufficient. Although most site generators tend to be 5KW or higher. If you use high-power tools, such as angle grinders, higher power output will be essential. More importantly, if you are using a table saw or an air compressor. An air compressor can use any power of 3-6kw to start.
Jiangsu Starlight Electricity Equipments Co.,Ltd., as an OEM supporting manufacturer authorized by Cummins to provide Chinese diesel generator sets, has professional manufacturing technology, perfect quality management system and strong R&D technical strength. It can provide users with generator sets of various specifications from 15KW to 2500KW. It can also provide users with one-stop service of design, supply, debugging and maintenance at any time. welcome contact us by email sales@dieselgeneratortech.com