Jul. 27, 2023
Many construction units pay too much attention to the progress of construction while the use of diesel generator set equipment is available, ignoring the importance of maintenance completely. The operation technicians never consider the troubleshooting and maintenance of their diesel generator equipment. In the face of small problems, we can ignore them. As long as we finish the work on time, the failure will be serious and the diesel generator will not operate normally.

Improper use and maintenance, heavy use and light maintenance, and failure to timely inspect, maintain and maintain the diesel generator, such as air filter, oil filter and diesel filter can not be cleaned and replaced in time, which will lead to increased wear of mating parts. Failure to regularly inspect and tighten fasteners can cause malfunctions such as abnormal noises. Failure to regularly check the quantity, quality, pressure, and cooling water volume of engine oil can also lead to malfunctions.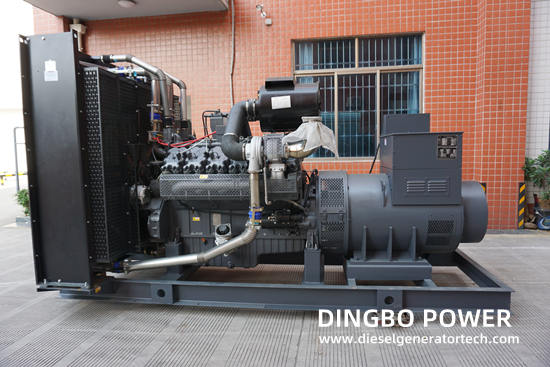 The engine works at idle speed for a long time and overload, and often starts at low temperature, which will aggravate the wear of piston, piston ring and cylinder liner due to poor lubrication conditions. The new or newly repaired unit is not fully worn in and operates under load, resulting in wear and tear of the mating parts. Malfunctions caused by improper use and maintenance often do not immediately affect the operation of the engine, but can suddenly worsen working conditions and lead to malfunctions. It is inevitable that diesel generator breaks down during operation.
At present, there are diesel generator of various brands in the diesel generator industry, which are not very expensive items. At present, there are many well-known brands of diesel generator in the field of diesel generator, and the prices of different brands are different, but the difference is not significant, which indicates that diesel generator products have good quality and obvious operation effect. A relatively good product has stable quality, high cost-effectiveness, good raw materials for the generator set, stable performance, reliable operation, low emissions, and poor fuel consumption rate. Therefore, it is incorrect to choose diesel generator only to compare the price. When buying a diesel generator, you need to pay attention to its actual characteristics and quality.
Guangxi Dingbo Power Equipment Manufacturing Co.,Ltd. is one of the earliest manufacturers of generating sets in China. It has first-class testing equipment, advanced production technology, professional manufacturing technology, perfect quality management system, and strong R&D technical strength. It can provide 20KW-3000KW various specifications of universal, automatic, four protection, automatic switching, low noise and mobile, etc., high-quality, low-energy generating sets to meet all customers' power needs, and can also meet users' different voltages and different frequency requirements, as well as the parallel-connected power supply system of multiple units, use excellent talents to build excellent enterprises, create excellent products, create excellent services, and strive to build excellent domestic enterprises. For more product details, please contact us with sales@dieselgeneratortech.com.