Jul. 27, 2023
At present, diesel generator sets are used as emergency standby power supply in important fields such as communication, transportation, airports, schools, industrial and mining enterprises, and are the most widely used power generation equipment in modern times. With the increasingly widespread application of diesel generator sets, the generator market has become increasingly chaotic. In ancient times, there was a real and fake Monkey King. Today, there is a real and fake diesel generator set. In order to obtain the real machine for the majority of users, Guangxi Dingbo Power Equipment Manufacturing Co.,Ltd. will teach you how to distinguish the real from the false with the best eyes.

1. The diesel engine in each set of diesel generator set has its own model code, just like each of us has a unique ID card, we can go to the manufacturer to verify the nameplate code, or go to the corresponding brand official website to check, as long as we input the correct code, we can identify its authenticity.
2. Use details to observe the diesel generator set. The new diesel generator set has uniform paint, full gloss, and no color difference on the whole. If it is a renovated unit, there will be flaws left in the dead corner of the generator set, and the painting of the dead corner cannot be the same as that of the original factory.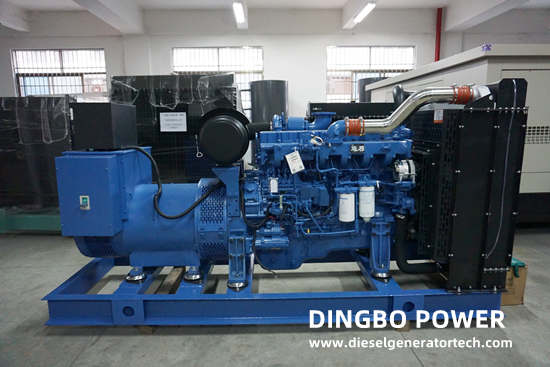 3. Purchases from OEM authorized manufacturers certified by the manufacturer, such as engines for Yuchai engine generator sets, will only be sold to OEM authorized manufacturers with Yuchai engine agreements, abbreviated as Yuchai OEM supporting authorized manufacturers. The Yuchai generator set we bought in such a diesel generator set manufacturer can be used with confidence, without worrying about quality problems.
When purchasing diesel generator sets, the authenticity is a problem that users should pay special attention to. When purchasing diesel generator sets, they should be greedy for small price, so as to avoid three days of minor repair and five days of major repair after purchase. Guangxi Dingbo Power Equipment Manufacturing Co.,Ltd. has always adhered to the business philosophy of "technology first, customer first, responsibility taking, and win-win cooperation", and insisted on providing customers with comprehensive solutions for diesel generator sets.
Guangxi Dingbo Power Equipment Manufacturing Co.,Ltd. is a diesel generator set factory integrating product development, production, sales and installation. The company has successfully developed a series of diesel generator sets with high-tech technology, and has formed industrial production. The main products are: silent series, mobile trailer series, container series diesel generator sets. For more details, please contact us with sales@dieselgeneratortech.com.