Aug. 19, 2023
Generally speaking, the energy source of the generator set comes from diesel, natural gas or gasoline. No matter which field, with the current power curtailment policy, many companies use diesel generators as backup power sources during the limited period of power engineering. What should we do to balance the cost of keeping the generator set running for the company. In response to many generator brands and models on the market, how to choose the best diesel generator? Dingbo Power will share some easy-to-follow pick gensets. No matter which brand to choose, the technology given can be applied to assist in choosing the diesel generator that meets the requirements of the enterprise.

If you already operate or manage a business, a processing plant or a building construction, and you decide to buy a diesel generator, you will not suffer from power restrictions or power outages in the future, because there is already a backup power supply and you will not have to worry about electricity in short supply. If you choose a diesel generator, you may also want to know how to choose a better diesel generator. The following proposals can be considered here. When choosing a suitable diesel generator. If a diesel generator is to be used as a backup power source for a traditional switching power supply, different factors should be considered, rather than a plan to use a generator set to make the equipment and facilities operate in the application scenario.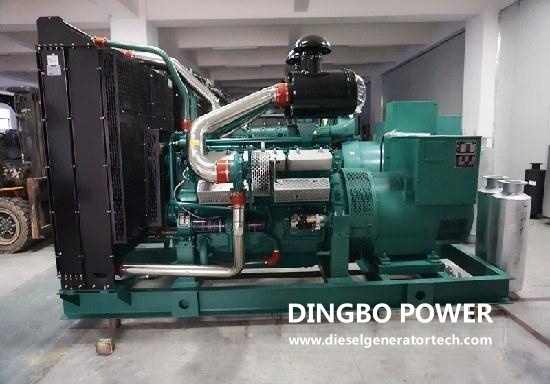 In addition to this, you need to consider what machines are most important to the business process, and then plan to apply diesel generators to drive them. Consider the corresponding three-phase power supply according to the working voltage regulations. Buying a diesel generator also needs to consider the amount of electricity used by the company. Also check and understand the voltage required to turn on the backup power supply. Do some people manually run gensets or assemble automatic transfer switch supply systems when the power is turned off? This is also one of the considerations for the selection of generator sets.
Also take into account fuel storage requirements. Does fuel have to be stored outside the genset sump? How much indoor space must be to store fuel? Before delivering the generator set, the following basic issues should be considered. The duration of the outage should also be considered. There's been a lot of outages happening in this area. How long are they usually off? Design schemes for diesel generators must anticipate the common failures of such switching power supplies.
Regardless of whether the diesel generator is placed indoors or outdoors, consideration should be given to the hazards of noise, natural ventilation, and whether it can be accessed for routine maintenance. Determine what diesel generator is suitable, so it is best to contact Dingbo Power. Dingbo Power is very willing to answer all questions that are likely to be encountered, and bring diesel generators based on real needs to meet daily or emergency requirements. At this stage, there are a wide variety of diesel generators in spot transactions, and the output power is complete, which meets the urgent requirements of the company's backup power supply!
Guangxi Dingbo Power Equipment Manufacturing Co., Ltd. is a manufacturer of professional generators, diesel generator sets, Cummins generator sets, Volvo generator sets, etc. The company has advanced testing equipment, excellent production technology, professional manufacturing technology, perfect quality management system, and Strong R&D technical strength. It can provide 15KW-2500KW various specifications of universal, automatic, four protection, automatic switching, low noise and mobile, etc., high-quality, low-energy generating sets to meet customer power needs, and can also meet users' different voltages and different frequencies, as well as the power supply system of multiple units connected in parallel, welcome customers to inquire. For more details, please contact us with sales@dieselgeneratortech.com.