Sep. 16, 2021
In recent years, standby generators in residential, commercial and industrial properties have become more and more popular. More and more companies have begun to prepare diesel generator sets. The use of industrial diesel generators can maintain business operation and safety during power outages. There are different kinds of backup generators with different designs, fuel sources and power. Such a wide range of options makes finding a suitable backup generator a challenge.

The difference in backup generators.
Although there are many different brands, types, and powers of backup generators, the main factor that distinguishes them is the source of fuel. The backup generator uses the following fuel sources: propane, natural gas, gasoline and diesel. Each of these fuel sources has its advantages and disadvantages. Diesel fuel has always been regarded as the main fuel source for industrial generators due to its safety, high efficiency and good economy.
Diesel backup generators are affordable.
Diesel is the most affordable fuel source for industrial generators. This is mainly because diesel provides the most power for fuel input. Diesel backup generators will continue to run for longer periods of time with less fuel. Most diesel generators can generate up to 150 kilowatts of electricity when in use.
Diesel fuel is also readily available and relatively cheap to purchase. These fuel advantages can help industrial properties save money during emergencies or power outages when they are most needed.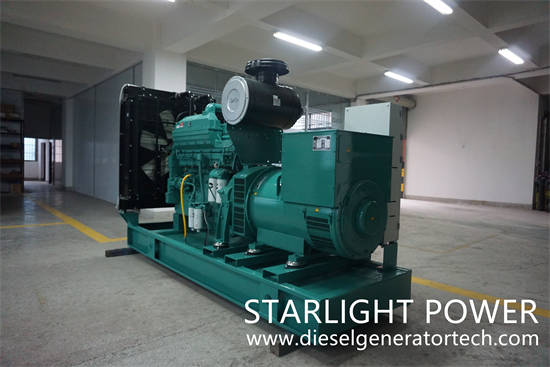 Diesel backup generators are ideal for long-term situations.
In the current power supply environment, more and more times due to natural disasters, aging lines, or other factors may cause power outages, leaving industries, construction sites, schools, etc. in an environment with no power available for several weeks. Industrial diesel generators can keep industry and other property safe in any emergency.
Diesel backup generators are designed to keep running for long periods of time under challenging conditions. Industrial diesel backup generators can generate up to 3000 kilowatts or more of electricity.
Diesel generators are safe and predictable.
Compared with other industrial backup generators, diesel backup generators are considered to be the safest choice for backup power during power outages. This is mainly because the flammability of diesel fuel is significantly lower than other fuel sources. In addition, diesel backup generators are easy to use and maintain, saving consumers trouble while ensuring safe use.
Jiangsu Starlight Electricity Equipments Co.,Ltd. is one of the earliest manufacturers of generating sets in China. It has first-class testing equipment, advanced production technology, professional manufacturing technology, perfect quality management system, and strong R&D technical strength. It can provide 3KW-2500KW various specifications of universal, automatic, four protection, automatic switching, low noise and mobile, etc., high-quality, low-energy generating sets to meet all customers' power needs, and can also meet users' different voltages and different Frequency requirements, as well as the parallel-connected power supply system of multiple units, use excellent talents to build excellent enterprises, create excellent products, create excellent services, and strive to build excellent domestic enterprises. For more product details, please contact us with sales@dieselgeneratortech.com