Oct. 09, 2021
At present, in China, many places generally experience multiple power outages every year, especially during peak periods of power consumption, the number and duration of power outages may increase a lot. "Affected by the rapid growth of power demand, the rapid growth of power load, the tight power supply, and the need to implement peak-to-peak power/orderly power use plans." Recently, Jiangsu, Zhejiang, Guangdong, and Guangxi have launched a new round of mandatory "Pull the brakes on electricity." In order not to cause enterprises to stop production and operation, Jiangsu Xingguang Company recommends that everyone must purchase diesel generator sets as an alternative power source during power outages or power cuts.

The first thing you need to know when buying a generator.
You know that you need a diesel generator to protect your business from possible power outages. You also know that sometimes every machine on your work site seems to be working at the same time. No matter why you need a generator, you need to ask some questions first.
1. Do you need a continuous power supply or as a backup power supply?
Some work locations are very remote, the city electricity cannot be accessed, and users will not be able to obtain conventional power sources. At these times, you will be happy to have a steady stream of power. Other times, you need to use it as a backup power source during storms or during prime working hours when everyone seems to be running power tools.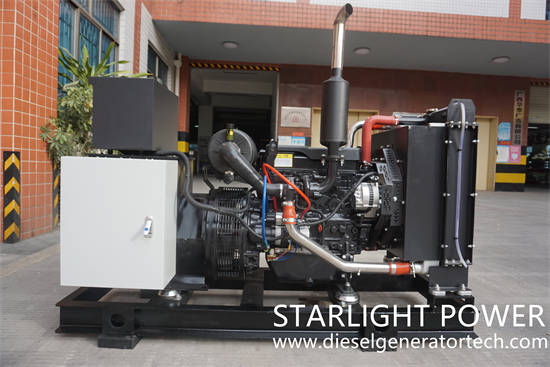 Before choosing the right generator for your business, you need to understand mainly how to use it. Knowing this will help you choose the right power and type to ensure you make the right investment.
2. Where do you need to use the generator?
Do you need to move generators from one place to another at each construction site? Or is it usually stationary and provides power from a set point? Either way, the generator provided by Jiangsu Starlight Electricity Equipments Co.,Ltd. is your best choice.
Therefore, whether you need to install the generator on a mobile trailer or have a place to permanently place the generator, we can provide both options. But you need to know where to install the generator so that we can provide you with the best diesel generator.
3. What type of fuel do you want to use?
There are several types of fuels that can be used in generators currently manufactured. The two main fuel sources for generators are diesel and natural gas. Both have advantages and disadvantages, but before making such a big investment in this one, you need to know if you like one more.
Once you understand the specifications that can provide you with the best generator that meets your business needs, you can begin to consider your options. If you still have questions, please contact Jiangsu Starlight Electricity Equipments Co.,Ltd., we will provide you with a professional diesel generator purchase guide.
Jiangsu Starlight Electricity Equipments Co.,Ltd., as an OEM supporting manufacturer authorized by Cummins to provide Chinese diesel generator sets, has professional manufacturing technology, perfect quality management system and strong R&D technical strength. It can provide users with generator sets of various specifications from 15KW to 2500KW. It can also provide users with one-stop service of design, supply, debugging and maintenance at any time. welcome contact us by email sales@dieselgeneratortech.com