Aug. 29, 2022
On August 11, 2022, the 21st China International Power Equipment Generating Set Exhibition kicked off in Nanjing. This time, the power equipment generator set, M15-G engine and K series gas engine, as the selected brands strongly promoted by Cummins, represent the quality of Cummins at the GPOWER Power Exhibition, bringing users a new advanced engine experience. Cummins has become the leader in quality diesel generator sets.

Chongqing Cummins Engine Co., Ltd. and Cummins Power Technology Co., Ltd. jointly participated in the exhibition with 9 products, including diesel engines, gas engines and non-road China IV emission products. Among them, 6 power products are new products released for the first time.
Cummins M15-G engine.
Adopting a new bowl-shaped piston design, the M15-G engine has a higher compression ratio and a higher burst pressure, and the power of the suitable unit covers 280kWe~500kWe, which can meet the unassisted start at -25°C. The engine adopts an ultra-high pressure common rail fuel system with an injection pressure of up to 2000bar, which improves the atomization level, precisely controls the injection timing and injection volume, and achieves a thermal efficiency of up to 48% in mass production. The engine adopts the industry's top NanoNet nano fuel filter and oil filter, which can meet the maintenance cycle of 500 hours, effectively protect the engine and reduce maintenance and fuel costs. By optimizing the design, the structure is made more compact and can be adapted to more flexible space arrangements.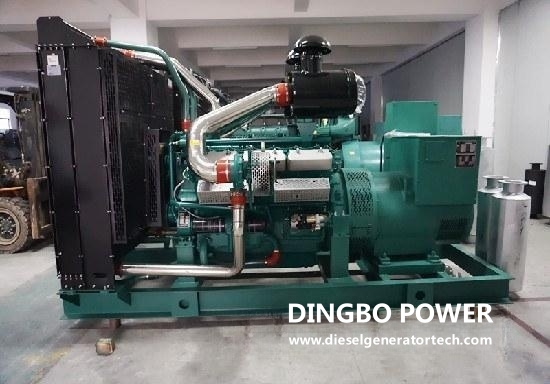 Cummins K series gas engine.
The K38N and K50N gas engine solutions released at this exhibition are undoubtedly a powerful addition to the K series gas engine product matrix. K series gas engine has high-precision electronic fuel control function, a wide range of calorific value adjustment, and rapid adjustment of air-fuel ratio. This series of gas turbines is equipped with a cloud intelligent management platform, providing digital solutions, which can realize functions such as efficient operation, preventive maintenance, and fast service. The thermal efficiency of up to 42%, the extremely high universal design, the excellent oil consumption level and the ten-year overhaul cycle greatly optimize the user's total cost of ownership. The continuous power of the K series gas turbine adaptor unit can reach 1000kWe, suitable for natural gas, biogas and other gas sources, and can provide efficient and reliable power generation solutions for oil and gas fields, farms, waste treatment plants and other places.
Founded in 2006, Guangxi Dingbo Power Equipment Manufacturing Co., Ltd. is a professional manufacturer of generators and diesel generator sets. It is one of the earliest manufacturers of generators and diesel generator sets in China. The company has first-class inspection equipment, advanced production technology, professional manufacturing technology, to provide you with 3KW-2500KW various specifications of popular, automatic, four protection, automatic switching, low noise and mobile, etc., high quality, low energy consumption. The generator sets can meet all the power needs of customers, and can also meet the requirements of users with different voltages and frequencies, as well as multiple parallel-connected grid-connected power supply systems. For more details, please feel free to visit our website https://www.dieselgeneratortech.com/ or send email to sales@dieselgeneratortech.com.