Aug. 21, 2023
For the majority of unit users, the generator sets that they come into contact with the most may be various brand generator set. In practical applications, the usage environment, climate, and some special occasions have put forward special requirements for the generator sets, resulting in some relatively unique appearance generator sets. So, if we classify generator sets based on their appearance and structure, what are the special classifications?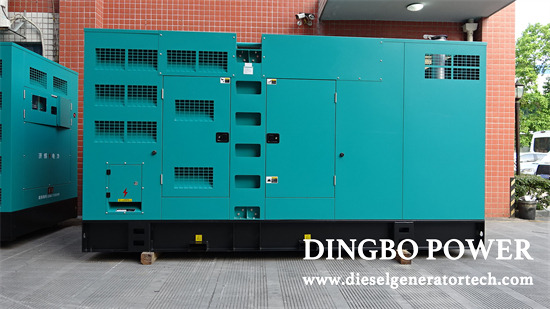 1. Basic genset
The basic type unit is the most commonly seen generator set in daily life, which can be a manual unit or a self starting unit with micro Yang control automation.
2. Silent genset
The essential difference between a silent type unit and a basic type unit is that the unit is equipped with an external sound insulation cover and a silencer installed to reduce the noise of the unit. This type of unit is suitable for special occasions with low noise, such as schools, hospitals, and office locations.
3. Trailer genset (mobile power station)
Usually, the trailer unit (mobile power station) is equipped with a trailer card on top of the silent unit, achieving portable movement of the unit and suitable for short distance emergency power supply within the city.
4. Vehicle mounted genset
The onboard unit is a unit designed and manufactured specifically for long-distance emergency power supply, which installs the entire basic unit in the car compartment, usually requiring noise reduction and silencing treatment.
5. Container (shelter) type genset
The container type unit is a unit that installs the entire basic unit inside a container and is designed and manufactured specifically for power supply in field engineering construction. The unit power is generally above 500KW.
Jiangsu Dingbo Power Generation Equipment Co., Ltd. has been established for many years. In addition to strict requirements on the quality of diesel generator set products and after-sales service, it also has strict regulations on the plant environment, production equipment and supporting facilities, which reflects the strict style of Dingbo people. It is not only responsible for generator products, customers, but also employees, so that every employee of Dingbo Power generation equipment can work in a comfortable environment, Make it comfortable for every visiting customer to visit. Dingbo Power Group, relying on high-quality generators, generator sets, diesel generator, diesel generator sets, good services and the care of friends from all walks of life, carries forward the enterprise spirit of "pragmatic innovation, pioneering, unity and hard work, dare to be the first", and adheres to the enterprise style of "treating people with sincerity and heart to heart", has won the strong support of customers in the fields of post and telecommunications, finance, petrochemical, metallurgy, transportation, education, medical care, etc, Having a proud performance. Dingbo people are gradually moving towards economies of scale and entering the international market after joining the WTO with flexible sales strategies and relying on the company's advantages and strength. If you would like to get more information welcome to contact us via sales@dieselgeneratortech.com.