Aug. 21, 2023
Typical tests for standby diesel generators are convenient. It is the most important task of maintenance, especially when the standby diesel generator is repaired frequently, its role is very obvious. Because the typical test run of one month is well detected, the results of the typical test run can also prevent failures at critical moments. Testing the diesel generator to run several times a month can greatly improve the efficiency of the diesel generator and shorten the maintenance time of the standby diesel generator.

When there is an unexpected power outage, you don't want another unexpected failure. To avoid this, you must thoroughly maintain the performance of the generator so that it operates when you need it. Regularly performing maintenance tasks helps generators reach their efficiency potential. If you own a generator, you want it to be as efficient as possible, and proper maintenance ensures that.
A typical one-month test run might look like this: Regular testing and inspections will help ensure a long-term return on your diesel generator investment. We then recommend a full 110% load group test for at least an hour annually and an external check to make sure everything is working properly. You will also need to maintain your generator according to the recommended maintenance intervals. Post-service combined testing will ensure that you won't have any problems repairing your diesel generator.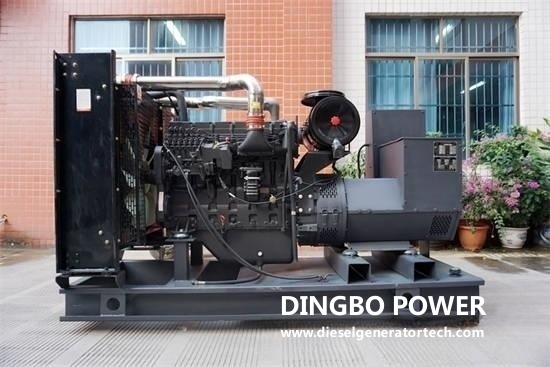 Keeping a backup diesel generator reliable and providing power when needed, following the manufacturer's recommended maintenance regime is key to keeping it running to its maximum lifespan. How often should a backup diesel generator be tested? The operation of diesel generators should be checked regularly to ensure that they are readily available. It's important to make sure that the whole system works as required, otherwise some parts you haven't tested may fail you. If some part of the system fails you, you may not have any backup power. Testing depends on your needs and budget, testing takes time and money, and the constraints will determine your testing regime.
So how often do we recommend? For most applications, monthly testing is sufficient, and monthly testing should be done on load, preferably when the load is high. Diesel generators don't like to run low loads, and starting and testing at low loads often can cause damage to your diesel engine.
Guangxi Dingbo Power Equipment Manufacturing Co., Ltd. is one of the earliest manufacturers of generators and diesel generator sets in China. The company was established in 2006 and the company occupies an area. It has 24 sales and service departments across the country to provide users with one-stop service of design, supply, debugging and maintenance at any time. Welcome customers to come to consult and visit. Looking forward to your inquiry, please send email to us for details sales@dieselgeneratortech.com.