Mar. 03, 2022
For diesel generators, efficiency can be expressed as specific fuel consumption per hour per liter. Manufacturers usually provide this information in their marketing materials. You can use fuel consumption rate as a consideration when deciding which generator to buy.

Are natural gas generators efficient?
The peak energy density of diesel fuel is about three times that of natural gas, so even the most efficient natural gas generators cannot match diesel generators in terms of efficiency.
However, fuel efficiency isn't the only factor you should consider when choosing a generator. Depending on your application and power needs, certain benefits of natural gas generators may be desirable, including their tendency to be quieter and greener.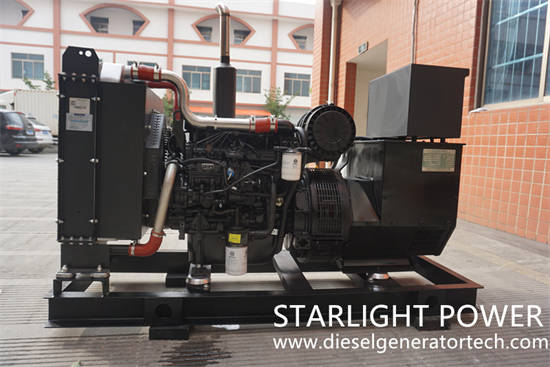 What other factors should you consider?
Many factors will help you decide whether a diesel or natural gas generator is right for your situation, including fuel efficiency. Before making your choice, it's important to weigh all the pros and cons of diesel generators vs. natural gas generators, and carefully consider how each generator fits your overall power generation needs.
The above are some of the top considerations when trying to determine whether a diesel or gas generator is best for your needs.
Improvements to diesel and natural gas generators mean the performance gap between the two has narrowed significantly. Today, diesel generators emit far less pollution than they once did. Starlight Power's experts can help you understand which type of generator is best for you based on your location, industry, power needs and budget. If you need help choosing a diesel generator, please contact us.
Jiangsu Starlight Electricity Equipments Co.,Ltd. is one of the earliest manufacturers of generating sets in China. It has first-class testing equipment, advanced production technology, professional manufacturing technology, perfect quality management system, and strong R&D technical strength. It can provide 3KW-2500KW various specifications of universal, automatic, four protection, automatic switching, low noise and mobile, etc., high-quality, low-energy generating sets to meet all customers' power needs, and can also meet users' different voltages and different frequency requirements, as well as the parallel-connected power supply system of multiple units, use excellent talents to build excellent enterprises, create excellent products, create excellent services, and strive to build excellent domestic enterprises. For more product details, please contact us with sales@dieselgeneratortech.com