Aug. 31, 2023
Today, diesel generator sets have been proven to be a simple and reliable backup power source. Our power supply has always been dependent on the supply of the mains grid. When external factors such as extreme weather, natural disasters or policies are encountered, After a power outage, enterprises often face the risk of huge losses due to power shortage. Diesel generator sets have become a simple and effective power solution. Diesel generator sets have a long service life and do not require frequent maintenance. Here are some advantages of diesel generators over other types of fuel generators:

Diesel is a cheaper fuel than gasoline and other renewable fuels, so diesel generators are more cost-effective. The cost of running a diesel generator is also low compared to different types of diesel generators.
Diesel generators consume less fuel to generate electricity than other fuels such as natural gas. The higher fuel efficiency of diesel generators makes them more affordable.
Another important feature of diesel generators is that they produce less noise than other types. This makes them suitable for schools, universities and hospitals, enterprises and institutions, factories, entertainment venues and other institutions.
Diesel generators are one of the most self-sufficient types of generators. They require less maintenance and repairs than other fuel generators.
Generators running on diesel have a longer lifespan. With minimal maintenance, diesel generators will last longer than gasoline or gasoline generators. They are also more resistant to everyday wear and tear damage.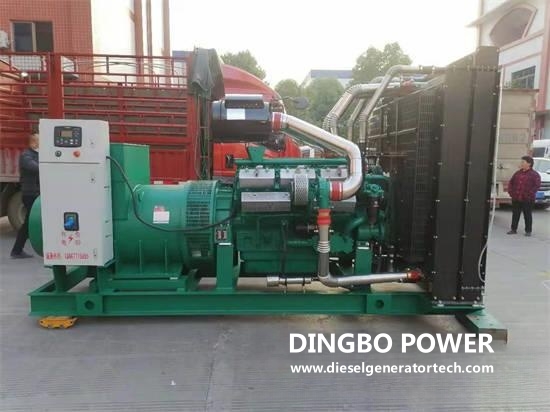 Diesel generators are less of an accident or threat of accident. Generators that run on natural gas or gasoline have a higher chance of being dangerous. Diesel is a less flammable fuel that poses less of a threat.
Natural gas-powered generators are likely to stop working during natural disasters such as earthquakes. Diesel generators will continue to provide electricity regardless of weather and climatic conditions.
The above is an introduction to the advantages of diesel generator sets compared with other types of generators. If you need to equip your enterprise with diesel generator sets, you are welcome to come to Guangxi Dingbo Power Equipment Manufacturing Co., Ltd. to choose. Guangxi Dingbo Power Equipment Manufacturing Co., Ltd. can provide spot diesel power generation for customers in various industries all over the country in real time. Machine, quality assurance, worry-free after-sales.
Looking forward to your inquiry, for more details, please contact us with sales@dieselgeneratortech.com