Apr. 11, 2022
There are different methods for adjusting the belt of the in-line Chongqing Cummins generator with tensioner. In particular, the adjustment of the water pump belt is the most common and requires the most experience and technology. The deviation of the in-line Chongqing Cummins generator water pump belt is the most common fault during its operation. To effectively solve such problems, it is necessary to improve the installation accuracy and strengthen the daily repair and maintenance work.

Loosen the screws and lock washers or lock nuts that fasten the Chongqing Cummins generator tensioner to the bracket or water pump.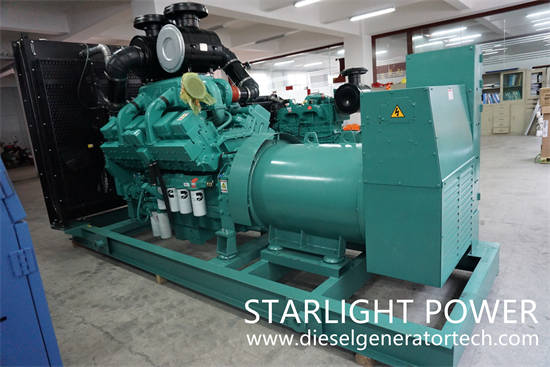 Adjust the tensioner using a pry bar or adjusting screws until the tension gauge indicates proper belt tension. Tighten the Chongqing Cummins generator lock nut or screw and lock washer to a torque of 45-55 ft-lb to secure the tensioner or bracket in place. There will be more exciting content in the future, please continue to pay attention.
The above is the in-line Chongqing Cummins generator set with tensioner shared by Jiangsu Starlight Electricity Equipments Co.,Ltd., a professional generator manufacturer. I hope it will be helpful to everyone. Jiangsu Starlight Power Generation Equipment Co., Ltd. was founded in 1974 and is one of the earliest manufacturers of generators and diesel generator sets in China. The company has a registered capital of 218.88 million yuan. The company covers an area of 86,000 square meters and a building area of 55,000 square meters. There are more than 660 employees, including 456 professional technicians and 106 senior technicians. It has 46 sales and service outlets nationwide. The main products are diesel engines, generator sets, and diesel generators, providing users with a one-stop service of design, supply, debugging and maintenance at any time. Starlight has always insisted on using first-class talents, building first-class enterprises, manufacturing first-class products, creating first-class services, and making every effort to build a first-class domestic enterprise. If any question please feel free to visit our website https://www.dieselgeneratortech.com/ or send email to sales@dieselgeneratortech.com.