Jan. 14, 2018
Wuxi power diesel generator sets are equipped with the new "Wandi" brand 135 series diesel engines manufactured by Wuxi Power Co. With power range from 100 to 600KW and over 20 different gears signifying different functions. The units are well accepted by customers for the strong power, reliability, and economical efficiency.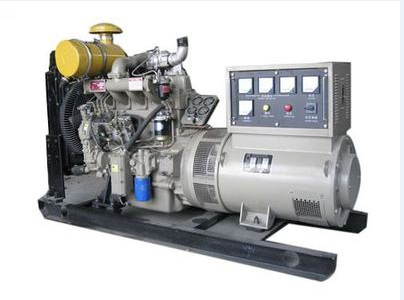 Wuxi power generator product advantage:
Diesel engines have advanced merits such as high power, low fuel consumption, low noise, low emission, easy start-up, reliability, etc.The sets select the Wuxi "vandy" brand and "Shanghai paou" brand series 135, 138 diesel engines, with reliable quality, stable performance, simple operation and convenient maintenance, etc.
Overview of Wuxi power gensets
Wuxi power was restructured from the original wuxi factory which has a history of more than 70 years. The company used the advanced core technology of internal combustion engine to transform the series 135 diesel engines and formed their own characteristics and advantages.It also introduces the British HOlset supercharge technology to greatly improve the indicators of series 135 turbocharged intercooling diesel engine in power, reliability and economy.The power of 6-cylinder engine and 12-cylinder engine is up to 260 horsepower and 500 horsepower respectively, in a leading position in China.
The 135 series of products such as 4135, 6135, 12 v135.Shanghai Mr Kay electromechanical equipment co., LTD is one of the domestic diesel engine industry backbone enterprises, through the use of international popular OEM new model, with large domestic internal combustion engine manufacturing enterprises league powerhouse, together make a driving force for power station brand- "paou" brand 135, 138 series diesel engine cylinder diameter, covering power from 25 kw to 662 kw, widely used in various types of power plants at home and abroad. Product development capability ranked among the top domestic peers trade, technological equipment level in the domestic leading position.With the international famous company internal combustion engine R&D institutions jointly developed by the Austrian AVL company N135 diesel engine, won the "national mechanical industry science and technology progress prize";On this basis, the independent R&D, 160, 160 of NT, T, TC series diesel engine, won several national patents.
Wuxi generator cosmetic requirements


1) Boundary size, installation size and connection size of diesel gensets conform to the product design prescribed in the approved procedures
2) The welding of the sets should be solid, weld joint should be uniform, with no flaws like welding penetration, undercut, slag inclusion and air vent. The welding slag and flux should be cleared; the painting film should be uniform, without obvious crack and fall off;the coating shall be smooth,with no spots due to skip plating and no corrosion;the fasteners of the sets should be not loosen.
3) The electrical installation of the diesel gensets should comply with the circuit diagrams, and each wire connection of the sets should have a clear sign of not easy off.
4) Diesel gensets should have good grounding terminals.
5) Diesel gensets shall have complete sign content.
We supply Wuxi generator set from 100KW to 600KW, for more parameter and power range, please visit:
https://www.dieselgeneratortech.com/wuxi/
We supply 3KW to 2200KW generator with multiple brands of generator set, such as: Cummins, Volvo, Deutz, Doosan Daewoo, MTU, Ricardo, Perkins, Shangchai, Weichai, Yuchai etc. The style of genset is varied, such as: container genset, trailer genset, portable trailer genset, soundproof genset, low noise genset, and silent genset, etc.
All our product can be customized, if you have any specific requirement, please contact us.
Email: sales@dieselgeneratortech.com
Or click Contact Us to drop us an inquiry directly.