Jan. 12, 2018
Starlight Volvo series diesel generator is powered by renowned electric-fuel-injection diesel engine, comply with EURO II or EURO III and EPA standard for exhaust emission. The global-famous Swedish VOLVO was establish in 1927. its strong brands have long been linked with its three core values: quality, safety and care of the environment. Volvo Penta, one of the subordinates of VOLVO group is expert at production of power generating engine, vechicle engine, and marine engine. The technologies of six-cylinder and electronic injection outdisance other competitors, enjoying advantages as small volume, fuel-saving, high precision, long operating life. The high-quality products have won favorable comments from customers home and abroad.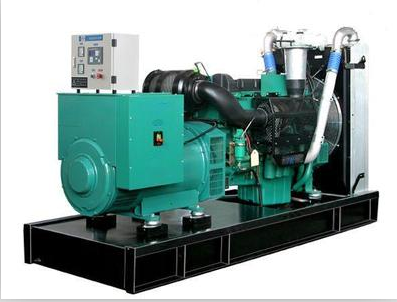 Volvo Generator Advantages
Volvo generator engines adopt full electronic fuel injection control technology, with high performance and high reliability. They have the merits of good startup performance, voltage stability, reliable operation, low emissions, low noise, convenient maintenance, good efficiency and good ability to adapt the plateau.Starlight Volvo series diesel gensets officially authorized products of the Volvo company. With better performance, better quality and more guaranteed services compared with similar products, they are products recommended by the Starlight Volvo Genset Department.
Introduction of Volvo company
Volvo company is Sweden's largest industrial enterpriseswith a history of 120 years, and it is one of the world's oldest engine manufacturers.So far its engine production has reached more than 1 million sets, and they have been widely applied in power section of automobile, engineering machinery and ships. They are even the ideal for power gensets.VOLVO company, at the same time, is the only manufacturer in the world to focus on inline four-cylinder and six-cylinder diesel engines, and it is in a leading position on this technology. VOLVO generator series are imported with original packaging, with a full set of certificate of origin, certificate of approval, inspection certificate, customs declaration certificate, etc. As VOLVO's OEM partner, our company has provided hundreds of high-performance gensets for domestic users.
Characteristics of Volvo Diesel Engines
1. High ability to withstand the load and fast, reliable cold start performance, low resistance supercharger and responsive injection system lead to a high resistance to load of the engine in a very short recovering time;
2. The heater is installed in the intake manifold, making it easier for the engine to start at a low temperature.
3. Stable working, low noise, optimized design of damping body, accurate matching of turbocharger amd low-speed cooling fan. Less emissions, low operating cost, typical exhaust smoke less than 1 Bosch units;
4. Low fuel consumption
5. Small and exquisite: delicate and exquisite appearance design compared with other products.
6. Real international applicable parts with global recognition and global service network. Sweden Volvo have set up large center for maintenance, training and spare parts distribution in China.
Characteristics of Volvo Diesel Generator Sets
1. Power range:68KW—550KW
2. Strong ability to withstand load
3. Smooth operation and low noise of Engine
4. Fast and reliable coldstart performance
5. Delicate and exquisite appearance design
6. Small fuel consumption, low operating cost
7. Less emissions, economic and environmental protection
8. Service network all over the world, plenty of spare parts supply
Volvo Generator Supply Standard Configuration
1. Warranty card of original factory for Diesel engine (with all accessories, three-filters, electrical system),
2. Manual of brushless AC generator
3. Steel structure base Engine operation manual
4. Fan radiator cooling system Generator operation manual
5. Flange connecting shaft Test report of sets
6, 24V start motor and charging motor Diesel gensets
7. Air filter, diesel filter, oil filter Product certificate
8. Airborne type control panel
9. MCCB air protection switch
10. 24v start-up battery and battery line
11. Shock absorber of sets
12. Efficient industrial muffler
13. Random technical documents
Installation of Volvo Generators
1. Choice of Volvo generator chamber
1) Volvo diesel gensets require that surrounding environment is conducive to the ventilation and exhaust
2) Enough operation space
3) Reasonable layout
4) Cannot place flammable items
2. Installation basis of Volvo gensets
1) As long as the ground has enough bearing capacity, the foundation platform is not needed
2) Volvo diesel gensets adopt effective shock absorbing device, and foundation need no isolation treatment
3) For the size of the foundation platform, please refer to the "Installation Manual"
4) No anchor bolt should be reserved for the foundation platform
3. Cooling and ventilation system of Volvo gensets
1) Standard Volvo diesel gensets use the closed cooling water cycle system
2) Due to chamber conditions, we may adopt fission type cooling system or heat exchanger system
3) Air inlet and outlet should be in reasonable layout, avoiding heating reflux
4) Air inlet and outlet should be meet the minimum clearance requirements
4. Fuel supply system of Volvo gensets
1) GF series Volvo diesel gensets need to be equipped with daily tank additionally
2) The height difference between the tank and the unit meets the requirements
3) The oil taking and returning pipe should meet the size requirement
4) The oil supply system is installed in line with the fire code
5) When the fuel is in poor quality, the installation of a oil-water separator is recommended
5. Exhaust system of Volvo diesel gensets
1) Volvo diesel gensets are equipped with an industrial muffler according to the standard
2) The exhaust system should reduce the quantity of elbow and shorten the total length of the exhaust pipe as far as possible
3) When the length and the quantity of elbow is beyond standard, we should make an appropriate increase in the exhaust pipe diameter
4) The bellows shall be installed between the exhaust pipes and the sets for the purpose of isolation
6. Cable connection of Volvo gensets
1) The air switch for Volvo diesel genset under 500GF adopt molded case air switch, which is hung on the right side of the generator (looking from the generator side)
2) The air switch for Volvo diesel genset above 500GF adopt frame type air switch and console cabinet, and it is installed in the chamber
3) Soft connection is recommended in the cable connection
4) Recommended to lay the cables in the cable trough, and make permeability and leakage prevention treatment
7. Noise suppression of Volvo generators
1) The noise reduction processing in the engine chamber can reduce the noise to 60 db (A)
2) The noise-proof, super noise-proof, trailer noise-proof or vehicle noise-proof Volvo diesel genset can reduce the noise to 70-80 db (A)
Technical parameters of Volvo diesel gensets
Genset Type

Prime/Standby Power (KW)

Diesel Engine Model

Alternator Model

Size

L×W×H(mm)

Weight

(kg)

XG-68GF

77.5/85

TD520GE

TFW2-68-4

1948×652×952

1030

XG-75GF

77.5/85

TD520GE

TFW2-75-4

1950×739×1001

1069

XG-100GF

117/128

TD532GE

TFW2-100-4

2117×678×1052

1250

XG-150GF

162/178

TAD732GE

TFW2-150-4

2600×1000×1410

1350

XG-180GF

179/196

TAD733GE

TFW2-180-4

2617×880×1395

1650

XG-200GF

225/250

TAD734GE

TFW2-200-4

2755×945×1395

1900

XG-250GF

279/307

TAD941GE

TFW2-250-4

2960×1120×1591

2300

XG-300GF

323/355

TAD1241GE

TFW2-300-4

3050×1120×1587

2450

XG-350GF

352/387

TAD1242GE

TFW2-350-4

3050×1120×1587

2900

XG-400GF

393/432

TAD1640GE

TFW2-360-4

3500×1089×1765

3000

XG-400GF

430/473

TAD1641GE

TFW2-400-4

3500×1089×1765

3200

XG-XG-450GF

485/533

TAD1642GE

TFW2-450-4

3500×1089×1765

3600

XG-500GF

595/655

TAD1643GE

TFW2-500-4

3680×1089×1765

4200

XG-550GF

595/655

TAD1643GE

TFW2-550-4

3800×1200×1800

4400
For more information and parameters of Volvo diesel generator, please visit:
https://www.dieselgeneratortech.com/volvo-generators/
We supply 3KW to 2200KW generator with multiple brands of generator set, such as: Cummins, Volvo, Deutz, Doosan Daewoo, MTU, Ricardo, Perkins, Shangchai, Weichai, Yuchai etc. The style of genset is varied, such as: container genset, trailer genset, portable trailer genset, soundproof genset, low noise genset, and silent genset, etc.
All our product can be customized, if you have any specific requirement, please contact us.
Email: sales@dieselgeneratortech.com
Or click Contact Us to drop us an inquiry directly.