Jan. 17, 2018
MTU series diesel generator introduces German MTU's original diesel engines and Stamford alternator from British, Leroysomer of Sino-French joint venture and Marathon alternator from America as well as other brands with high quality. MTU, as a global brand products, has withstood the test of history, 80% of the power for military equipment adopted the products of MTU(Mercedes), which after-sales service network is all over the world.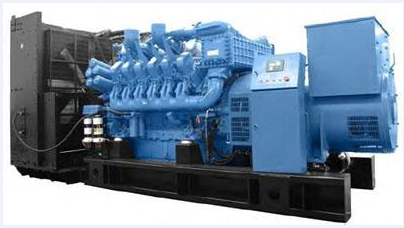 Brief Introduction of MTU Generators/Mercedes Generator

MTU (Mercedes) diesel generator adopts 2000, 4000 series of diesel engines from Germany's Daimler Chrysler group, which is the world's top heavy diesel engine manufacturing company and has gained highest honor in the world.Over one hundred yearsm, acting as an excellent representative of the highest quality in the same industry, its products are widely used in ships, heavy vehicles, engineering machinery, railway locomotive, etc. As a supplier of land, marine and railway power system and power generation equipment engine, MTU is famous for its leading technology and high reliability products and first-class services.
Main Features Of MTU Diesel Generator

(1) Advanced electronic engine management system—MDEC system;
(2) Advanced fuel injection system—common rail fuel injection system.
(3) Advanced and perfect turbo supercharge technology and cooling technology—sequential turbocharger and double-circuit cooling water circulation system.
Main Characteristics Of MTU Generators

(1) Reasonable structure design, modular structure design and convenience in maintenance;
(2) Strong adaptability of engine, no need of power correctio at the altitude of 400 m when the environment temperature reaches 40 ° C; excellent engine load response;
(3) Extremely excellent fuel economy, low fuel consumption and oil consumption, and the indicators can reach 190 ~ 200 g/Kwh, with a low operating cost.
(4) Excellent exhaust emissions targets, NOx value <2000mg /m;Low particle emissions, to meet all emission standards;
(5) A long interval of overhaul, up to 24000 hours.(note:general domestic units for 8,000 hours, Japanese American units for 12,000 hours);
(6) Intervals of oil change for high quality oil is up to 1000 hours, being able to run 24 hours;
(7) No smoke phenomenon during the start-up;low noise, low vibration;good indexes in volume-to-power and weight-to-power;
(8) Electronic management system with the function of self-diagnosis.
MTU Generator Advantages
Because MTU Benz diesel genset optimizes the fuel characteristics of the diesel engine to the greatest extent, so the pollution emissions is reduced to the lowest degree, which is of great advantage to the industries with a relatively high requirement in environmental-protection projects, such as the real estate industry. Because low pollution emissions will undoubtedly reduce the burden of the corresponding environmental-protection projects, so it is a kind of savings for the user.
Technical Parameters Of MTU Generators

Stroke, V type, 90 ° angle, exhaust gas turbo supercharge, cooling in air (TD), cooling in water (TB), direct injection combustion chamber, 3-loop aluminum alloy piston rings, cooling by piston spraying, a cylinder with a cover, 4 valves, valve-seat ring, wet removable jacket, dry exhaust manifold, electronic management system (including the function of digital electronic governor), electronic individual fuel injection pump, fault diagnosis and automatic display system, 24 V voltage, 1500 r/min.
Technical Parameters of MTU Diesel Generator:
Genset

Rated Output

KW

Rated Current

A

Diesel Engine

Size (*LW*H)

Weight

Kg

XG-520GF

520

936

12V2000G25

3900*1500*2000

5200

XG-620GF

620

1116

12V2000G65

3900*1600*2000

5400

XG-728GF

728

1310

16V2000G25

4450*1750*2100

7000

XG-800GF

800

1440

16V2000G65

4450*1750*2100

7300

XG-1000GF

1000

1800

12V4000G21R

5500*2200*2500

8000

XG-1100GF

1100

1980

12V4000G23R

5600*2200*2550

9000

XG-1450GF

1450

2610

12V4000G63

5900*2400*2800

10500

XG-2400GF

2400

4320

20V4000G63L

7400*3100*3320

19000
We supply MTU diesel generator with power ranges from 520KW to 2400KW. For more information:
https://www.dieselgeneratortech.com/generator-set/
We supply 3KW to 2200KW generator with multiple brands of generator set, such as: Cummins, Volvo, Deutz, Doosan Daewoo, MTU, Ricardo, Perkins, Shangchai, Weichai, Yuchai etc. The style of genset is varied, such as: container genset, trailer genset, portable trailer genset, soundproof genset, low noise genset, and silent genset, etc.
All our product can be customized, if you have any specific requirement, please contact us.
Email: sales@dieselgeneratortech.com
Or click Contact Us to drop us an inquiry directly.