Jan. 08, 2018
Starlight Shangchai series diesel generator units are selected from Dongfeng 135 of Shangchai Diesel Engine Co., Ltd, D114, and C121. supported our corporation's engines and counterparts of other national brands, the units are favored by customers due to the good power, economy, reliable, low operation cost and national-chain warrant and accessories supply.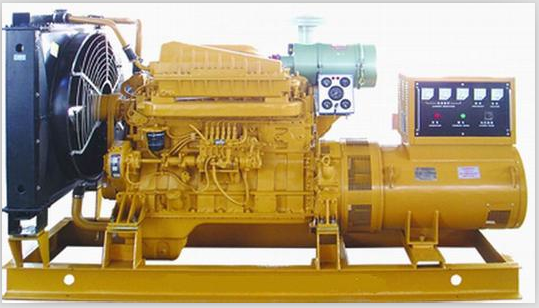 The domestic series 135 diesel generators Produced by Shanghai diesel engine Co.,Ltd. are China's earliest developed and most widely used models, and 135 diesel gensets aret mature in technology, and the spare parts are easily accessible and the power range is large. 4 cylinder, this series of products include vertical upright 4-cylinder, 6-cylinder and V 12-cylinder, with the power of 50 kw to 300 kw. This series of products especially match the Shanghai Diesel Engine Co.,Ltd.(SDEC). Our company is the partner of SDEC, and this series of products all support the diesel engines under the Dongfeng brand of SDEC. G128 serial diesel engines are an upgraded version of 135 d series diesel engines, and they are the new energy-saving low noise diesel engines which are newly developed by SDEC company for expanding the power range of 6135 diesel engines.Most of this series adopt the new technologies, such as pressurization and intercooling, which leads to superior performance and compact layout. The reliability is further enhanced and emissions and noise indexes are effectively improved, thus improving the operation environment of the diesel engines, so as to fully meet the user's requirements.Since they are put into the market, they are welcomed by the masses of users and the sales rise rapidly.
Background of SDEC Company
SDEC company was established in April, 1947. Over nearly 60 years, SDEC company have always adhered to the enterprise purpose of "Create momentum for the social progress, provide good product to enrich the users", and it has made a unrelenting commitment to the R&D, production and manufacturing of professional diesel engine.Currently, SDEC company has become a national oversize high-tech enterprises integrated with development, design, manufacturing and marketing, with the business scope of diesel engines, fuel system, diesel gensets and investment in running business, etc. Products has owned a complete product range of five categories with over 300 models: G128/135 C (121), D (114), P11C and 10. Their power range covers 60-600 horsepower. In 1994, the company became the first one among the combustion engine industry in China to pass the ISO9001 quality system certification. Since then, the company successively went through the certification of Rhine company QS9000 and TS16949 quality system. in 2002 and 2005, the company received the highest award from the Shanghai municipal government twice in a row—Shanghai quality gold award, and it won the title of "Chinese Famous Brand" in 2005.
Advantages of SDEC generator:
1. The integral crankshaft, gantry type machine body, flat-cut connecting rod and short piston form an compact and reasonable appearance, with a strong adaptability, and it can be interchangeable with the complete machine of the old 135 diesel engine;
2. This diesel engine adopts new type reentrant combustion chamber to improve the injection pressure and the combustion process, so as to achieve environmental indicators:the emission values of the emission pollutant conform to the requirements of JB8891-1999, and the noise accords with the requirements of GB14097-1999, along with some margin;
3. The optimized design of the diesel engine lubricating and cooling system reduces the external line and the parts number, and the overall brushless AC generator has been used to greatly improve "Three Leakages", thus reliability greatly get strengthened.
4. The diesel engine use the matched J98, J114b type exhaust gas turbo supercharger, and it has strong working ability at plateau.At an altitude of 5000m plateau, the power drop is below 3%.
5. The the diesel engine adopt measures such as new type high vacuum exhaust ejector device, level 3 swirling the air filter with German paper filter and low permeable ceramic piston rings are adopted, so they can work in the desert areas with high dust, without generating early wear.
6. Automatic protection device of the diesel engine is optional, and it also can be made into emergency automation sets.
7. Stable quality, reliable performance, simple operation and convenient maintenance.
Product parameters of SDEC generator sets are as follows:
Genset Model

Output Power (KW/KVA)

Diesel Engine Model

Alternator

Rated Current

Size

L * W * H (mm)

Weight (kg)

XG-50GF

50/62.5

SC4H95D2

TFW2-50-4

90

1950×750×1300

950

XG-75GF

75/94

SC4H115D2

TFW2-75-4

135.3

19000×900×1300

1050

XG-100GF

100/125

SC4H160D2

TFW2-100-4

180.4

2000×900×1300

1150

XG-120GF

120/150

SC4H180D2

TFW2-120-4

216.5

2100×900×1300

1300

XG-150GF

150/187.5

SC7H230D2

TFW2-150-4

271

2500×900×1630

1600

XG-200GF

200/250

SC8D280D2

TFW2-200-4

361

2600×900×1630

1950

XG-250GF

250/312.5

SC9D340D2

TFW2-250-4

451

3100×1020×1780

1950

XG-300GF

300/375

SC12E460D2

TFW2-300-4

541

3100×1020×1780

2700

XG-350GF

350/437.5

SC15G500D2

TFW2-350-4

630

3100×1020×1780

2850

XG-400GF

400/500

SC25G610D2

TFW2-400-4

720

3500×1400×1850

4000

XG-450GF

450/562.5

SC25G690D2

TFW2-450-4

--

3500×1400×1850

4500

XG-500GF

500/625

SC27G830D2

TFW2-500-4

900

3600×1400×1850

4500

XG-600GF

600/750

SC27G830D2

TFW2-550-4

1080

4350×1750×2180

4650
Remarks: The data above is only for reference. For more Shangchai diesel generator details, please contact us.
We supply 3KW to 2200KW generator with multiple brands of generator set, such as: Cummins, Volvo, Deutz, Doosan Daewoo, MTU, Ricardo, Perkins, Shangchai, Weichai, Yuchai etc. The style of genset is varied, such as: container genset, trailer genset, portable trailer genset, soundproof genset, low noise genset, and silent genset, etc.
All our product can be customized, if you have any specific requirement, please contact us.
Email: sales@dieselgeneratortech.com
Or click Contact Us to drop us an inquiry directly.