May. 06, 2019
In order to better enable customers to understand and use generator set correctly, eliminate the trouble caused by improper operation and maintenance, and avoid the loss, Starlight Power will share the engine operation and maintenance manual based on the product characteristics of the power generation.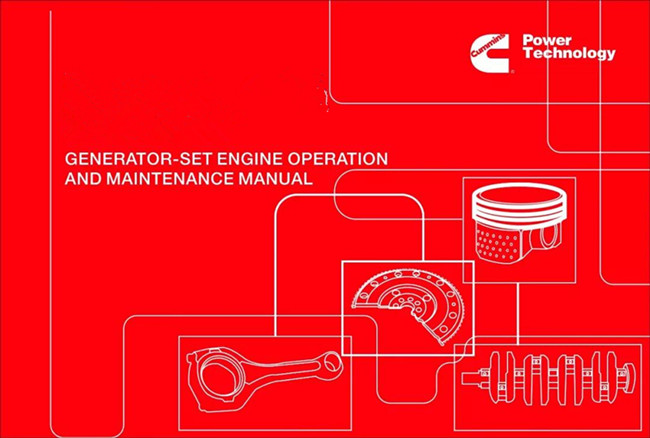 Product Introduction
Provide customers with a complete set of power packs suitable for generator set application. All power pack components are designed and validated in accordance with Cummins design and development standards. The products include:
Cooling system: mainly include radiator and pipe assembly. Provide customers with radiators suitable for high temperature, extreme cold, high altitude, high corrosion and other special environments.
Speed control system: mainly include speed controllers and ECM electronics control module. Provide customers with a variety of speed regulation schemes to meet the operating requirements of different levels of power station.
Air intake system: mainly include air filter and its pipelines. Twin-stage filter element is adopted and the filtration effectively is up to 99.5%, which can prevent the abnormal engine wear and provide customers products suitable for the special environment of high altitude, high dust and high humidity.

Proper Use of the Engine
1. Ensure engine operation environment is safe and reliable, and the components are tightly connected.
2. Check coolant level, oil gauge, and discharge water from oil-water separator for the first time.
3. Make sure there is no interference damage to the belt fan and no abnormality in the inlet and exhaust system.
4. The start-up time of the starter should not exceed 15 seconds, and the continuous start should be separated by 2 minutes. If the engine fails to start three times in succession, the fuel system should be checked first.
5. After starting, observe the change of oil pressure within 15 seconds. If the oil pressure does not show up within 15 seconds or the pressure value is lower than 69 kPa, shut down immediately to avoid engine damage.
6. After the first start of each day, the engine should be warmed up at a low speed for 3-5 minutes. When the temperature is below 0°C, the engine must be warmed up to ensure sufficient lubrication of engine parts and stable oil pressure.
7. Start the engine after passing the inspection.
Correct Operation of the Engine
1. Do not make the engine idle too long, idling too long (more than five minutes) may damage the engine.
2. Check oil pressure, cooling temperature and other engine parameters through the control panel of the genset to ensure that the engine is working properly. If there is alarm information on the panel, please take measures to correct the alarm status.
3. Check oil pressure gauge and coolant temperature values frequently. If pressure or temperature does not meet the technical specifications, stop the machine immediately.
4. Continuous operation of the engine at coolant temperatures below 60°C or above 100°C can damage the engine.
5. Avoid engine overload or long-term no-load operation. This type of practice is considered to be improper use of the engine.
Maintenance Routine
Routine inspection items

Lubricating oil level

Use standard oil on normal oil surfaces

Coolant level

Use long-acting organic coolant at normal level

Drive belt and fan

Check for interference, damage, etc.

Water separator

Check the filter for moisture removal

Equipment appearance, including line connections

Check for leakage, shedding, deformation, etc.

Intake system

Crankcase ventilation pipe / Exhaust system

Check the pipeline for abnormalities such as leakage and looseness.

Regularly Change Items

Change oil / fuel filter

100/400/800 (Every 400 hours or 4 months) Regular replacement

Replace the thermostat

1200 hours replacement

Regular Inspection Items

Air filter

100/400/800 (Every 400 hours or 4 months) Regular checking

Intake system

Intercooler

Battery, cable, connector

Valve clearance

Fan wheel and bolt

800/1600 (Every 800 hours or 8 months) regularly check fastening

Belt tension wheel and belt tension

Cylinder head bolt

Radiator and hose

Regularly check the fastening for 2000 hours or 20 months

Shock absorber
Maintenance Parts List
Model

Fuel Filter

Water separator

Oil filter

Air filter element

Part List

4B/4BT/4BTA

C3931063

C3930942

C3908616

Kw1524

4BTA3.9-G11

AF1811

6BT

C3937743

6BTA/6BTAA

Kw2140

6BTAA5.9-G12

6CTA

C3401544

AF1811

6CTAA

K28900

6L

KW2448

6ZTAA

C4960198

C4327369

C4331005

AA2960

QSB3.9

C5301448

C5290009

C3908616

AF1811

QSB5.9

C3937743

KW2140

QSB6.7

C4989106

C4897898

AA90139

QSZ13

C4960198

C4327370

C4331005

AA2960

QSL8.9

C5445056

C5405295

C3401544

AA90139
Cummings is the world's leading manufacturer of power equipment that designs, manufactures and distributes engines and related technologies including fuel system, control system, inlet air treatment, filtration system, exhaust gas treatment system and power system, and provides after-sales services.
Cummins has eight joint ventures in China. DCEC Cummins mainly produces B,C,L Series diesel engines for power generation and CCEC Cummins mainly produces M, N, K series diesel engines.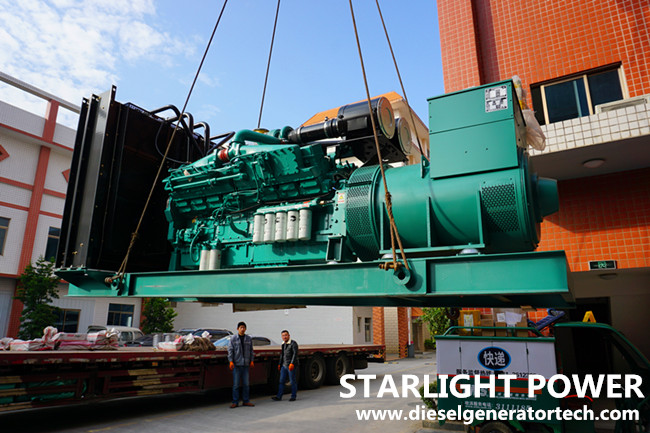 Starlight Power is authorized as Cummins diesel generator OEM. We can provide 20KW to 400kw DCEC Cummins generator and 200KW to 1500KW CCEC Cummins diesel generating sets with various types.