Aug. 18, 2023
At present, diesel generators have become indispensable electrical equipment in the daily production and operation of many companies. Many companies have been using commercial diesel generators as grid power reservations for many years. But over time, maybe you've noticed recently that diesel generators aren't as good as they used to be, generators that don't work well in an emergency are unpredictable, and reduced efficiency can waste a lot of energy costs. At this time, you should consider purchasing a new, more environmentally friendly, more efficient and more reliable diesel generator for the company. Generally speaking, if the following difficult problems occur, it is time to disassemble and replace the diesel generator.

Diesel generator replacement is scary and sad for us, but most importantly our work efficiency increases. Most diesel generators make changes after a long period of operation, but it can be difficult to figure out when a diesel generator is ready for a new one.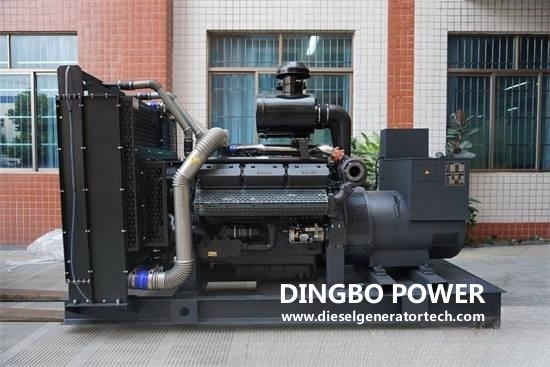 5 signs that a new industrial diesel generator may be necessary include: frequent failures, inconsistent power, higher fuel costs, overheating, over 10 years old. Although generators will undoubtedly require more maintenance over time, if you find that your system is rapidly breaking down after years of reliable service, then you might consider replacing the generator. As a result, the maintenance costs of old generators can gradually increase, especially if maintenance costs must be paid frequently. In addition, with the continuous updating of diesel generator technology, the new diesel generator power supply system will provide more efficient and reliable power supply and more advanced technology.
If you want to ensure that the company can ensure the stable power supply at any time, diesel generators are really the current electric power industry. The most reliable electrical equipment.
Founded in 2006, Guangxi Dingbo Power Equipment Manufacturing Co., Ltd. is a professional manufacturer of generators and diesel generator sets. It is one of the earliest manufacturers of generators and diesel generator sets in China. The company has first-class inspection equipment, advanced production technology, professional manufacturing technology, to provide you with 3KW-2500KW various specifications of popular, automatic, four protection, automatic switching, low noise and mobile, etc., high quality, low energy consumption. The generator sets can meet all the power needs of customers, and can also meet the requirements of users with different voltages and frequencies, as well as multiple parallel-connected grid-connected power supply systems. For more details, please feel free to visit our website https://www.dieselgeneratortech.com/ or send email to sales@dieselgeneratortech.com.