Aug. 29, 2022
During the period of time when the power curtailment policy is implemented, if your enterprise has diesel generator sets, you will not have to worry about the impact of shutdowns caused by power outages. If you want to operate normally even in the event of a power outage or power outage, choosing a diesel generator set is the most ideal choice at present. If your business needs an emergency backup power system, here are 3 top tips for reference.

First, plan everything in advance.
Timing is critical when preparing for backup power. As the power outages are going on for a prolonged period of time, your device will have no power available for a period of time. Therefore, clear planning and timing of backup emergency diesel generator sets are essential for any business.
Second, know your budget.
Understanding the costs associated with purchasing a diesel generator should be one of the first decisions in any backup power source. Learn about your budget and how your company operates.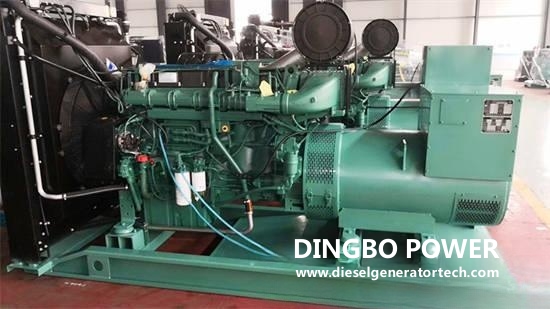 In the end, choosing the right capacity is key.
Before purchasing a backup emergency diesel generator set, it is critical to ensure that it is sized and configured to handle your facility's electrical load. The capacity is usually determined by the total amperage and voltage of the electrical load, but can also vary by the type of equipment or the type of motor being powered. Whether temporarily or permanently installing a backup emergency diesel generator set, it is important to consult a qualified electrical engineer to ensure that your backup power system is properly sized and configured.
With the implementation of the "Dual Control of Energy Consumption" policy across the country and the intensive introduction of power and production curtailment measures in many regions, Dingbo Power is an expert in helping companies find the best backup power solutions. Since its inception, Dingbo Power has helped customers maintain power continuity during many natural disasters, power outages and countless other outages. Whether it is hospitals, schools, stations, high-rise buildings, office buildings, factories, construction sites, gas stations, shopping malls, supermarkets, entertainment venues, docks, etc., Dingbo Power has suitable solutions to meet the needs of any enterprise.
Guangxi Dingbo Power Equipment Manufacturing Co., Ltd. was founded in 2006 and is one of the earliest manufacturers of generators and diesel generator sets in China. The company has a registered capital of 9.5 million yuan. The main products are diesel engines, generator sets, and diesel generators, providing users with a one-stop service of design, supply, debugging and maintenance at any time. Dingbo has always insisted on using first-class talents, building first-class enterprises, manufacturing first-class products, creating first-class services, and making every effort to build a first-class domestic enterprise. If any question please feel free to visit our website https://www.dieselgeneratortech.com/ or send email to sales@dieselgeneratortech.com.