Jun. 30, 2022
The controller ECU is the most important part in the diesel engine system. It controls the alarm system, water temperature system, oil temperature system, oil pressure system and speed system. In case of failure the unit will stop running. The diesel engine controller has manual and automatic control functions. When the self-start signal is input or the start button is manually pressed, the controller will automatically complete the program control and process control such as self-start, unit operation, and fault shutdown protection.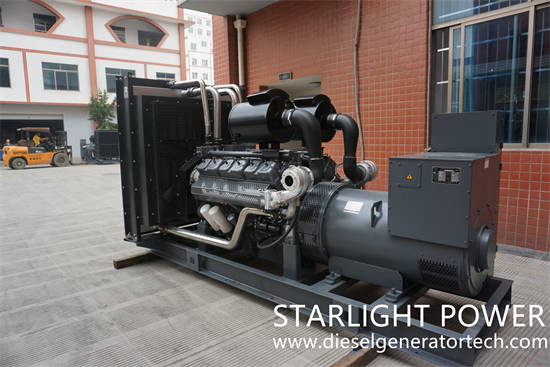 When an abnormal condition occurs during the self-starting and operation of the diesel unit, the controller can judge the fault according to the preset parameters, and simultaneously display the cause of the fault through the display screen and the corresponding indicator light on the panel. External buzzer users can receive automatic alarm signal. The unit will also stop at the same time to protect the unit. Therefore, when the unit pump diesel engine controller is faulty and damaged, it needs to be replaced in time.
Jiangsu Starlight Electricity Equipments Co.,Ltd. is one of the earliest manufacturers of generating sets in China. It has first-class testing equipment, advanced production technology, professional manufacturing technology, perfect quality management system, and strong R&D technical strength. It can provide 3KW-2500KW various specifications of universal, automatic, four protection, automatic switching, low noise and mobile, etc., high-quality, low-energy generating sets to meet all customers' power needs, and can also meet users' different voltages and different frequency requirements, as well as the parallel-connected power supply system of multiple units, use excellent talents to build excellent enterprises, create excellent products, create excellent services, and strive to build excellent domestic enterprises. For more product details, please contact us with sales@dieselgeneratortech.com.