Jun. 28, 2022
Many cities and regions will have emergency avoidance places. Many people think that emergency shelters are a random time and the possibility of occurrence is limited. Therefore, configuring diesel generator sets is not a necessary behavior. In fact, it is wrong to think so. The following will tell you why emergency shelters should be equipped with diesel generator sets.

The construction of emergency shelters is based on the principle of "combining disaster relief", and usually does not change the functions of park landscape, leisure, entertainment and fitness. Only in the event of earthquakes, fires, floods, large-scale gas leaks and sudden public events, urban residents can quickly evacuate to shelters under the organization of the government, and receive basic assistance in medical care and materials to ensure emergency response. The normal life of residents at the time of evacuation. These basic life operations all require the support of electricity. In the event of an emergency, diesel generator sets play an important role in replacing the paralyzed power supply system. Therefore, we must look at the diesel generator set equipment in emergency shelters from a long-term perspective. Planning and constructing emergency shelters in urban areas and configuring generator sets may sacrifice certain economic benefits from the immediate point of view, but in fact, it is beneficial to all residents.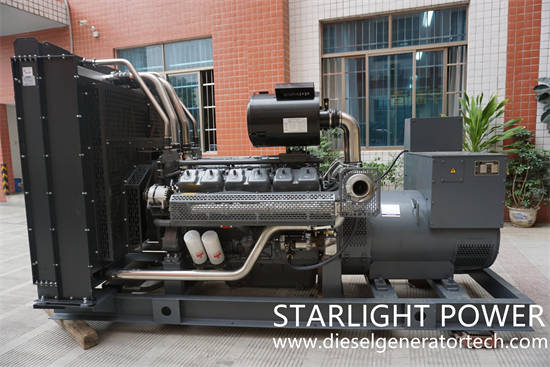 The above-mentioned insights of Jiangsu Starlight Electricity Equipments Co.,Ltd. on the equipment of generator sets in emergency shelters. As a generator set manufacturer, Jiangsu Starlight Electricity Equipments Co.,Ltd. will also be selected as emergency backup power by customers in many fields.
Founded in 1974, Jiangsu Starlight Electricity Equipments Co.,Ltd. is a professional manufacturer of generators and diesel generator sets. It is one of the earliest manufacturers of generators and diesel generator sets in China. The company has first-class inspection equipment, advanced production technology, professional manufacturing technology, to provide you with 3KW-2500KW various specifications of popular, automatic, four protection, automatic switching, low noise and mobile, etc., high quality, low energy consumption. The generator sets can meet all the power needs of customers, and can also meet the requirements of users with different voltages and frequencies, as well as multiple parallel-connected grid-connected power supply systems. For more details, please feel free to visit our website https://www.dieselgeneratortech.com/ or send email to sales@dieselgeneratortech.com.