Aug. 03, 2022
In hot summer days, professional diesel generator manufacturers suggest the importance of emergency diesel generators in medical facilities. This emergency power outage plan should be developed with consideration to ensuring hospital maintenance and patient protection from harm.

You can also click on the Starlight Power website to inquire about the Starlight Power diesel generator information, and refer to the Starlight Power diesel generator information as a reference. Getting the right knowledge early and maintaining normal production operations will not be a problem during the next outage.
What happens when a hospital loses power?
Hospital power outages are generally caused by flood disasters or other major accidents, but the power supply environment of hospitals is not immune to technical damage and human error. Regardless of the cause of the power outage, the hospital must have a backup power solution. Otherwise, the following situations may occur:
Generators keep many at-risk patients alive. This means that even a few minutes of downtime can be life-threatening if backup generators cannot meet the power requirements of this type of rescue equipment. Even with backup generators that minimize outage time, equipment can be difficult to maintain and operate. Thus, for hospital generators, seamless power supply is very important when the main power route is terminated.
Assuming a sustainable reserve diesel generator, or the use of tools that do not rely on electricity, overseas workers can operate again in the event of a power outage.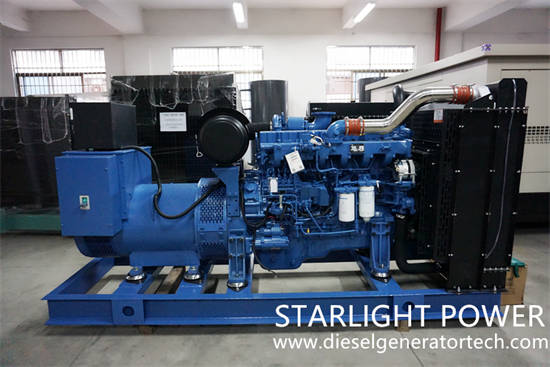 When the main power supply is abnormal, some anesthesia machines and ventilators will automatically switch to reserved diesel generators. Naturally, when the power goes out, the lights in the room go out, affecting the hospital's communications. The quick response of the emergency diesel generator will allow the operation to proceed smoothly to ensure the safety of the patient.
Negative conclusions about hospital blackouts are not consistently significant. Failure to give emergency power during a power outage can jeopardize reputation. Prosecutions can also arise when a patient's surgery or repair is difficult.
A power outage in a hospital can cause the heartbeat to be maintained or the mobile terminal to stop for a few seconds, potentially life-threatening. A patient or relative can file a fault claim for the hospital's inability to perform its responsibilities for diagnosing and treating the patient.
It is critical to be prepared for any disaster that could result in unexpected power outages. We should invest in high quality reserved hospital diesel generators to meet the business needs of the hospital. Diesel generators are well suited to meet the electrical needs of medical institutions.
Contingency plans would never have kept the hospital system going in the face of a power outage without a diesel generator set aside. Reserve diesel generators to provide independent power, keep light switches and key operating equipment in operation, and keep some elevators in normal operation.
Hospitals rely heavily on electricity. Even if the outbreak keeps hospitals busier than usual, it is critical to have backup power plans in place to minimize the risk of equipment outages.
Jiangsu Starlight Electricity Equipments Co.,Ltd. is one of the earliest manufacturers of generators and diesel generator sets in China. The company was established in 1974 and the company occupies an area. With an area of 86,000 square meters and a building area of 45,000 square meters, it has 64 sales and service departments across the country to provide users with one-stop service of design, supply, debugging and maintenance at any time. Welcome customers to come to consult and visit. Looking forward to your inquiry, please send email to us for details sales@dieselgeneratortech.com.