Jun. 08, 2022
The use of generators is now very large, which also allows the industry to develop rapidly. In recent years, the generator industry has been showing a steady development trend, and the power usage problems of various industries have been solved to a certain extent. There are more and more power generation equipment manufacturers on the market. Baifa is a very professional manufacturer, which can meet people's needs for various power generation equipment. There are many factors that affect the development of power generation equipment. The incomplete construction of power facilities or the unstable power supply capacity of the power grid is a problem that has always existed in many areas. In order to solve these objectively existing electronic supply shortages, various generators have quietly appeared. Generally, generators are used as backup power sources, which are backup power sources for emergency rescue and telecommunications industries.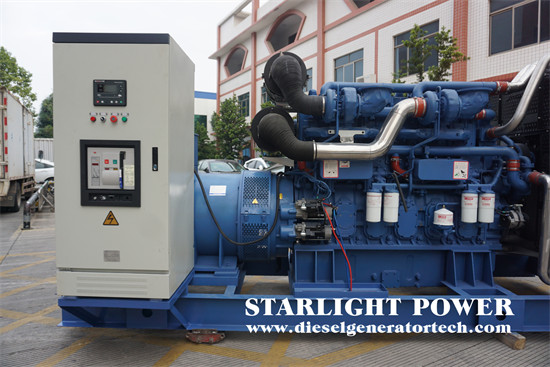 In some industries, the demand for electricity is very large, and generators are widely used as a supplementary power resource. With the rapid development of social economy, people's living standards have been greatly improved, which also directly caused the surge in electricity consumption. Why are generators favored by people? This is directly related to the excellent performance of power generation equipment and the easy access to power generation energy. As long as people find a suitable generator for themselves, and install and debug according to equipment requirements, they can easily solve the problem of electricity shortage problem. In addition to the above impacts, national defense construction and the development of remote areas are also factors that affect the development of generators. With the improvement of the requirements for the use of power generation equipment, each production enterprise must actively improve the production technology, while ensuring the overall power generation quality of the generator, It is also necessary to pay attention to the energy-saving advantages of power generation equipment itself. As long as the generator meets these requirements, the power problem that has been annoying people will be gradually solved, and the generator industry can also develop by leaps and bounds.
There are more and more types of generators on the market now, and the design principles and production processes of each power generation equipment are different. As long as it can solve the problem of insufficient power supply for people, it is a good power generation equipment. Through years of persistent development, the production technology, cost of use, and equipment performance of generators have been further improved. Stimulated by market demand, generators have always shown a positive growth trend.
Starlight Power has advanced testing equipment, modern production technology, professional manufacturing technology, perfect quality management system, and strong technical research and development capabilities. It can provide 3KW~2500KW various specifications of ordinary, automatic, four protection, automatic switching, low noise and mobile generator sets, high quality and low energy consumption to meet the diverse power needs of customers, and can also meet users with different voltages and different frequencies. It is required to create a parallel power supply system for multiple units. If you are interested in our product or any question on generator, welcome to send email to sales@dieselgeneratortech.com.