Jun. 15, 2022
The battery is an important part of the starting system of the diesel generator set. If the battery loses power, the generator set will not be able to start and cannot operate normally, the load carried by the diesel generator will not work, and the battery life will be shortened, which will seriously affect its service life. Generally speaking, the situations that cause the battery to lose power are:

1. During the shutdown period, the switch of the electrical equipment is not turned off.
2. There is leakage of electricity in the body.
3. The power supply performance of the battery decreases.
Many users have encountered the situation of battery loss, so how to solve this kind of problem? The following Jiangsu Starlight Electricity Equipments Co.,Ltd. will share with you how to restore the battery power:
1. Pulse repair, use positive and negative pulses to depolarize and charge the battery, and then fully discharge.
2. Cycle three times. If the capacity shows signs of recovery, you can cycle several times to achieve a better repair effect.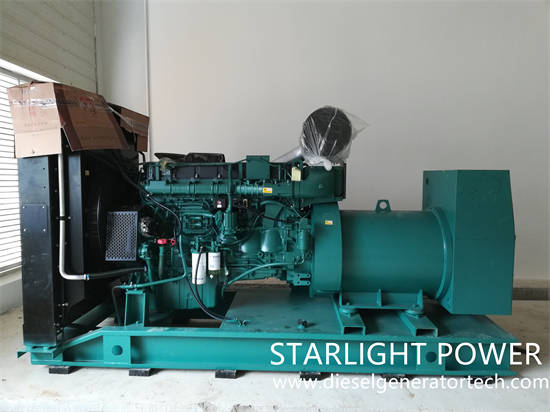 3. Water replenishment repair method, the water replenishment method is relatively simple, just open the upper cover of the battery and you can see that there are six round holes.
4. Inject a certain amount of distilled water into the round hole below, and soak it for more than 24 hours.
When the diesel generator set starts with battery power loss, the user can refer to the above method to restore the power. If the battery power loss is serious and cannot be restored, Jiangsu Starlight Electricity Equipments Co.,Ltd. recommends that you directly replace the new battery.
Founded in 1974, Jiangsu Starlight Electricity Equipments Co.,Ltd. is a professional manufacturer of generators and diesel generator sets. It is one of the earliest manufacturers of generators and diesel generator sets in China. The company has first-class inspection equipment, advanced production technology, professional manufacturing technology, to provide you with 3KW-2500KW various specifications of popular, automatic, four protection, automatic switching, low noise and mobile, etc., high quality, low energy consumption. The generator sets can meet all the power needs of customers, and can also meet the requirements of users with different voltages and frequencies, as well as multiple parallel-connected grid-connected power supply systems. For more details, please feel free to visit our website https://www.dieselgeneratortech.com/ or send email to sales@dieselgeneratortech.com.