May. 26, 2022
Each installation site has different requirements when installing a commercial diesel generator, but there are generally some common items that are required when installing a diesel generator. These items include:

Determine the physical location of the diesel generator.
Lay diesel generator foundations such as concrete pads.
Plan maintenance for the accessibility of diesel generators.
Plan the accessibility of refueling trucks.
Plan for the safety of diesel generators, passersby and visitors.
Above-ground or underground fuel tanks.
Protects diesel generator enclosures from the elements.
If the diesel generator is installed in a building called a diesel generator room, in order to ensure the safety of the diesel generator, appropriate measures should be taken to protect the diesel generator and the employees working in the facility, such as proper ventilation, noise reduction, etc., the engine room must be protected. Make proper preparations.
It is also important to comply with all local building codes including fire codes and local discharge codes. Consult an expert to help you complete the necessary steps and documents required for your diesel generator installation.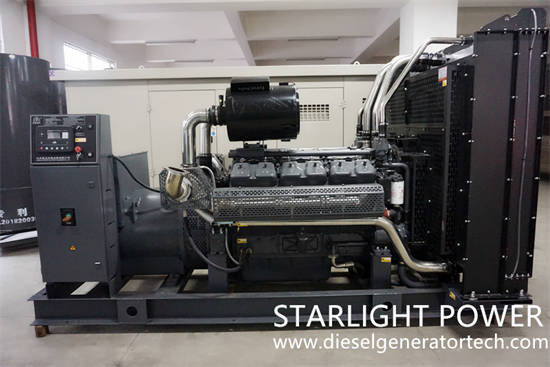 Diesel Generator Installation Overview.
The installation process of a commercial diesel generator is a complex process involving many steps. Each installation project may be different, so we'll provide an overview of the most important steps below.
Prepare diesel generator foundations or concrete pads.
All relevant permits have been obtained for diesel generator installation on site.
According to the U.S. Environmental Protection Agency, diesel generators comply with all local and national building codes.
Install diesel generators on prepared foundations or concrete pads.
All necessary connections for fuel lines, electrical connections, fuel lines, etc. have been made.
To ensure proper setup and readiness of the diesel generator, run and test the diesel generator.
Clean and install all equipment, tools, materials and waste.
If you're looking for a short-term backup power solution, a portable diesel generator might be a good choice. Portable diesel generator rentals are a temporary solution for short-term power needs.
It's important to note that a portable diesel generator can be a great solution to a temporary power outage, but there are some prerequisites for choosing a portable diesel generator. In order to receive and run diesel generator power, electrical engineers make sure your equipment is configured correctly.
Jiangsu Starlight Electricity Equipments Co.,Ltd. is one of the earliest manufacturers of generating sets in China. It has first-class testing equipment, advanced production technology, professional manufacturing technology, perfect quality management system, and strong R&D technical strength. It can provide 3KW-2500KW various specifications of universal, automatic, four protection, automatic switching, low noise and mobile, etc., high-quality, low-energy generating sets to meet all customers' power needs, and can also meet users' different voltages and different Frequency requirements, as well as the parallel-connected power supply system of multiple units, use excellent talents to build excellent enterprises, create excellent products, create excellent services, and strive to build excellent domestic enterprises. For more product details, please contact us with sales@dieselgeneratortech.com.