Jun. 29, 2022
When the engine is working, the gas in the cylinder is discharged through the exhaust pipe. Since the exhaust gas contains a lot of energy, the temperature of the exhaust pipe will be too high when it passes through the exhaust pipe, thus affecting the performance of the engine body. In order to make the engine work normally and safely, an exhaust pipe shield will be added to the exhaust pipe to separate the exhaust pipe to achieve the effect of thermal insulation. The hole shape of the protective mesh is oval, and the edge shape is smooth and will not scratch the hand when installed, so it is firm and durable. It is forbidden to touch the exhaust pipe and protective grille when it is in operation or just after shutdown.

Advantages: It can protect and dissipate heat for the engine, effectively increase the heat loss rate of the exhaust pipe, and ensure the long-term stable use of the equipment.
Defects: The existing exhaust pipe shields are generally made of metal plates, which have poor heat insulation and anti-scalding effects, and also generate certain noise.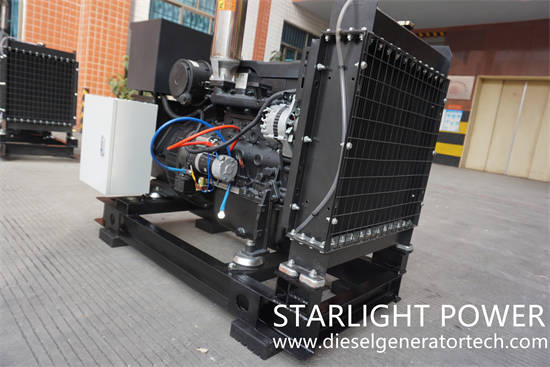 Jiangsu Starlight Power Generation Equipment Co., Ltd. was founded in 1974 and is one of the earliest manufacturers of generators and diesel generator sets in China. The company has a registered capital of 218.88 million yuan. The company covers an area of 86,000 square meters and a building area of 55,000 square meters. There are more than 660 employees, including 456 professional technicians and 106 senior technicians. It has 46 sales and service outlets nationwide. The main products are diesel engines, generator sets, and diesel generators, providing users with a one-stop service of design, supply, debugging and maintenance at any time. Starlight has always insisted on using first-class talents, building first-class enterprises, manufacturing first-class products, creating first-class services, and making every effort to build a first-class domestic enterprise. If any question please feel free to visit our website https://www.dieselgeneratortech.com/ or send email to sales@dieselgeneratortech.com.