May. 30, 2022
Diesel generator seals are generally used for a certain period of time. Different materials have different periods of use, which is what we often call the aging phenomenon. So what are the main manifestations of the aging of the seal? How to protect?

The working principle of the sealing ring:
1. The sealing ring is elastic and resilient.
2. The sealing ring has appropriate mechanical strength, including expansion strength, elongation and tear resistance.
3. The performance of the sealing ring is stable, it is not easy to swell in the medium, and the thermal shrinkage effect (Joule effect) is small.
4. The sealing ring is easy to process and form, and can maintain precise dimensions.
5. The sealing ring does not corrode the contact surface and does not pollute the medium.
The performance of the aging of the sealing ring:
The aging of the sealing ring has various manifestations, such as: stickiness, cracking, hardening, and some will be broken by hydrolysis or damaged by mold. These phenomena are generally aging phenomena.
Protection against aging of the sealing ring:
The aging process is an irreversible natural chemical reaction. Like other chemical reactions, it is accompanied by changes in appearance, structure and performance. We can only delay its aging through the study of aging laws, but we cannot absolutely prevent them. Commonly used protection methods are:
1. Physical protection method: try to avoid the interaction between rubber and aging factors, such as: adding paraffin to rubber, blending rubber and plastic, electroplating, coating, etc.
2. Chemical protection method: delay the aging reaction of the rubber sealing ring through chemical reaction, such as adding chemical antioxidant.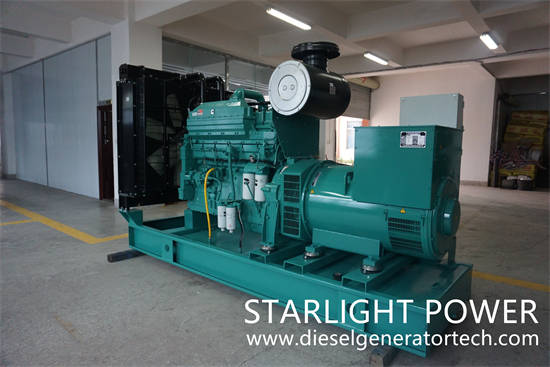 Different materials have different anti-aging properties. For example, the anti-aging properties of EPDM rubber sealing rings are better.
Jiangsu Starlight Power Generation Equipment Co., Ltd. was founded in 1974 and is one of the earliest manufacturers of generators and diesel generator sets in China. The company has a registered capital of 218.88 million yuan. The company covers an area of 86,000 square meters and a building area of 55,000 square meters. There are more than 660 employees, including 456 professional technicians and 106 senior technicians. It has 46 sales and service outlets nationwide. The main products are diesel engines, generator sets, and diesel generators, providing users with a one-stop service of design, supply, debugging and maintenance at any time. Starlight has always insisted on using first-class talents, building first-class enterprises, manufacturing first-class products, creating first-class services, and making every effort to build a first-class domestic enterprise. If any question please feel free to visit our website https://www.dieselgeneratortech.com/ or send email to sales@dieselgeneratortech.com.