Aug. 03, 2022
The silent diesel generator set is a widely used generator equipment on the market. This generator set reduces noise and integrates into the use of urban environment. The special noise reduction and noise reduction materials for silent diesel generator sets can restrain the ductility of mechanical noise to a certain extent, which can reduce the noise to below 75 decibels.

The silent box generator set of Shangchai series is equipped with a noise-proof sound body, with a good exhaust system and functional countermeasures to avoid radiant heat, which ensures that the diesel generator can operate normally at a suitable working temperature. There are two detection doors on the left and right sides of the silent box generator set, which is convenient for customers to operate and observe the working status of the generator set.
The silent box of Shangchai generator set uses scientific theory and humanized design scheme, innovative products that meet environmental protection regulations, and selects advanced noise reduction technology and new sound insulation materials, which are widely used in social development units and enterprises.
After installing the mute box in Shangchai generator set, the noise of the generator set is only 75 decibels. Compared with the generator set without the silent box, the noise is reduced by one third. Its fuel tank capacity can meet the overload of the generator set to run continuously for 8 hours.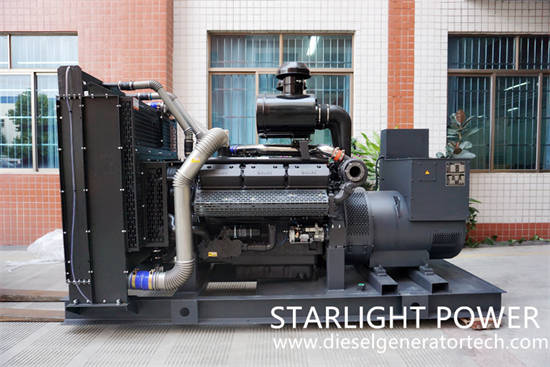 How to minimize the noise of a silent generator set?
The casing of Shangchai generator set can protect it from precipitation, dust and stains. This means that with a silent box diesel generators can be placed almost anywhere. In addition, the silent box diesel generator equipment can be used in severe cold, hot, humid and dusty environments, and is integrated in the casing according to the insulation layer, natural ventilation, heating and other components. The enclosure contains natural barriers for noise reduction, electromagnetic wave radiation and ground vibration.
Simply put, the silent box isolates all harmful effects of diesel generators. However, everyone has to take into account that despite the perfect casing of silent diesel generators, diesel generators require cooling all the time, which can generally be solved by adequate air circulation and air supply for organic exhaust mufflers. Despite the excellent insulation, diesel generators still produce noise and vibration. When purchasing a silent generator, even if it is sound insulation and noise reduction, try to comprehensively consider this standard.
Another essential feature of silent diesel generators is the ease of transportation. In this practical sense, one of the most common ways of making powerful machines is to use containers to make casings, which can transport diesel generators to basically anywhere in the world for use.
Jiangsu Starlight Electricity Equipments Co.,Ltd. is one of the earliest manufacturers of generating sets in China. It has first-class testing equipment, advanced production technology, professional manufacturing technology, perfect quality management system, and strong R&D technical strength. It can provide 3KW-2500KW various specifications of universal, automatic, four protection, automatic switching, low noise and mobile, etc., high-quality, low-energy generating sets to meet all customers' power needs, and can also meet users' different voltages and different frequency requirements, as well as the parallel-connected power supply system of multiple units, use excellent talents to build excellent enterprises, create excellent products, create excellent services, and strive to build excellent domestic enterprises. For more product details, please contact us with sales@dieselgeneratortech.com.