Jul. 08, 2022
Downtime costs for industrial facilities can be very detrimental. Even brief power outages can cause huge financial losses. For example, a power outage lasting as little as 10 seconds can have a huge impact on a facility's financial returns and productivity. During downtime, lost labor costs, maintenance or replacement of malfunctioning or damaged equipment, spoiled products, and health and safety liabilities are all factors that contribute to the financial loss of industrial facilities. Intangible losses, such as a damaged reputation or lost potential business opportunities, are also negative consequences of downtime.

To prevent potentially costly downtime, industrial facilities must make sure to keep up with electrical maintenance. Carrying an emergency generator with you is an important step in preventing downtime. However, even backup generators can fail if not maintained properly. An action plan in the event of an emergency generator failure will also help reduce downtime and get everything back up and running as quickly as possible during a power outage.
How to avoid downtime costs?
Every facility should take certain steps to help avoid downtime costs and reduce workplace hazards. These include the following: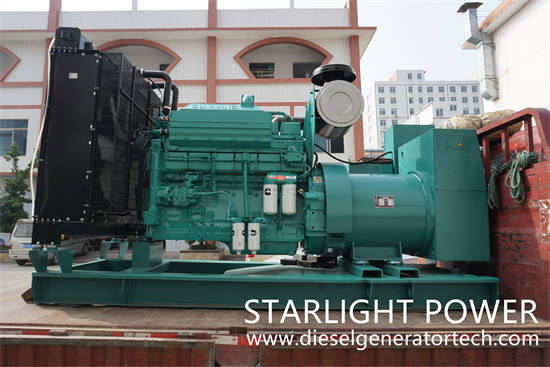 Routine Maintenance: Regular maintenance and testing of emergency generators are necessary to keep operations efficient. The importance of electrical maintenance to avoid downtime and ensure the safety of everyone in facilities housing emergency generators cannot be overstated.
Update generators as needed: Hire professionals who have completed upgrades to distribute to units as needed. This not only ensures that the generator operates at maximum efficiency, but also helps to comply with relevant emission standards.
Replacing outdated equipment: When a generator ages and can no longer be adjusted to meet environmental standards, it may be time to completely replace the unit. Buying generator equipment is a great option to avoid the high prices of some new equipment.
Choose only trusted sources: All equipment in your facility should come from reputable, trustworthy businesses. Research the company before completing a purchase, and avoid the unreliable source of auction fraud.
Taking care and precaution when purchasing, upgrading and performing routine maintenance on electrical components in industrial facilities is the key to minimizing unplanned downtime.
Jiangsu Starlight Electricity Equipments Co.,Ltd. is an OEM partner of Shangchai for many years. It has more than 40 years of experience in the production and manufacturing of diesel generator sets. It can provide users with various specifications of 15KW-2500KW. And other high-quality, low-energy generating sets to meet all customers' power needs. In addition, it can also meet the requirements of users with different voltages and different frequencies, as well as the power supply system of multiple units connected to the network. There are 64 sales and service departments nationwide, providing long-term technical consultation, free debugging, free maintenance, and free training services for users. Welcome contact us by email sales@dieselgeneratortech.com.