Jul. 28, 2022
Today we will briefly introduce the stability problems and solutions of Cummins generators.
There are problems with the stability of Cummins generators: The stability of Cummins generators is not good for many reasons. The most common one is that when the load fluctuates greatly, it will immediately lead to a mismatch between the output torque of the diesel engine and the electromagnetic torque of the generator. and unbalanced state, resulting in fluctuations in the speed of the diesel engine, and finally causing jitter in voltage and frequency. Another common phenomenon is that due to the smaller capacity of the Cummins generator compared with the grid power supply system, if the power of the reactive load and the work done by the components is absorbed from the generator during the process of establishing the magnetic field during the operation A large amount of useless power, resulting in a substantial drop in the power factor and reducing the power quality.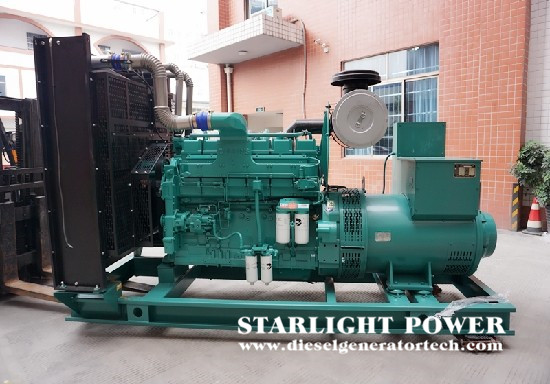 Cummins generator stability solution: The guarantee of the stability of the Cummins generator is that the speed of the diesel engine needs to be stabilized when the load is constantly changing, which requires the speed of the diesel engine to be adjusted. The effective adjustment of the speed can ensure that the diesel engine can adjust the fuel supply of the fuel injection pump by changing the speed to ensure the stability of the speed even if the external load fluctuates or changes greatly during operation. Therefore, the optimal solution for the stability of Cummins generators is a governor with excellent performance. When the diesel engine is running at high speed, the governor can effectively avoid the "flying" phenomenon, and it can run very stably during the idling process. Even when the speed of the engine is at a certain value between idle speed and high speed, the governor can limit its speed to be very stable, and its fluctuation is small, so it tends to be stable.
Jiangsu Starlight Power Generation Equipment Co., Ltd. was founded in 1974 and is one of the earliest manufacturers of generators and diesel generator sets in China. The company has a registered capital of 218.88 million yuan. The company covers an area of 86,000 square meters and a building area of 55,000 square meters. There are more than 660 employees, including 456 professional technicians and 106 senior technicians. It has 46 sales and service outlets nationwide. The main products are diesel engines, generator sets, and diesel generators, providing users with a one-stop service of design, supply, debugging and maintenance at any time. Starlight has always insisted on using first-class talents, building first-class enterprises, manufacturing first-class products, creating first-class services, and making every effort to build a first-class domestic enterprise. If any question please feel free to visit our website https://www.dieselgeneratortech.com/ or send email to sales@dieselgeneratortech.com.