Jul. 22, 2023
Cummins generator set is a device that uses diesel oil as raw material. First, Cummins generator set converts diesel oil into electricity through some functions of equipment. In addition, the combination of various parts in Cummins generator set is small, and it is convenient to adjust. Moreover, the national joint guarantee will not affect production for a long time in case of machine failure.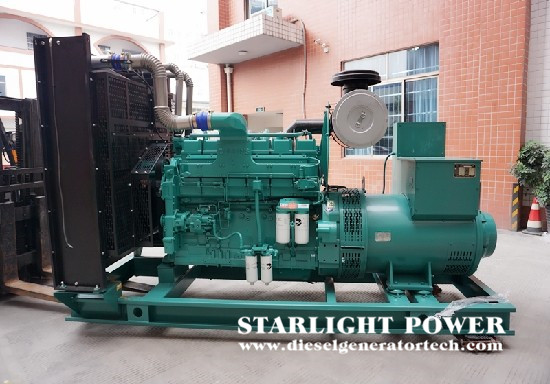 In addition, the combined use of multiple Cummins generator sets can greatly reduce the damage of each machine in the case of sudden load, greatly increase the service life of each machine, and also enable Cummins generator sets to be used for a longer time.
This Cummins generator set has many advantages, such as low noise, very solid, high cost performance, and the manufacturer's confidence. For those manufacturers who often use Cummins generator sets, Cummins generator sets not only have low noise and good performance, but also are a technology of Sino foreign joint venture, which is a kind of equipment that everyone can rest assured of. Remove the coolant temperature sensor from the vehicle and place it in a water cup, slowly heating to increase the water temperature.
At the same time, use a multimeter to measure the resistance between the two terminals of the sensor, which should be within the normal range. Otherwise, it indicates that the sensor has been damaged and should be replaced with a new one. The oil pressure sensor can be tested using a compressor air pressure and the resistance value between the two terminals of the sensor can be measured with a multimeter, which should be within the normal range.
Disconnect the connecting wire of the Cummins generating set coolant temperature sensor, and use a multimeter to measure the resistance between the two terminals of the sensor to judge whether the sensor is good or bad. When the sensor is connected and working normally, the voltage signal output from the sensor signal terminal to the ground should be tested, and its voltage value should change with changes in temperature or pressure. For the speed sensors used in Cummins generator sets, because most of them are magnetic pulse type and can send AC voltage signals, a multimeter or oscilloscope can be used for maintenance.
Founded in 1974, Starlight Power Generation Equipment Co., Ltd. is a professional manufacturer of diesel engines, generators and generator sets, and one of the earliest manufacturers of diesel engines, generators and generator sets in China. Since 1992, the company has been a qualified generator set manufacturer inspected by the National Internal Combustion Engine Generator Set Quality Supervision and Inspection Center. Over the years, the company has carried out extensive cooperation with Shanghai Diesel, Weichai, Sweden Volvo, Sino US joint venture Chongqing Cummins, American Qianglu and other companies, and has become a (OEM) supporting factory and technical center. It has 64 sales service departments nationwide, providing users with design, supply, commissioning and maintenance services at any time. Starlight quality is worth depending on. If you want get more information, please feel free to send email to sales@dieselgeneratortech.com we will pay highly attention on your question.