Sep. 27, 2023
What is the difference between primary frequency regulation and secondary frequency regulation of diesel generator sets? The primary frequency modulation is to participate in the power grid cycle adjustment with certain amplitude limiting and dead zone, and the secondary frequency modulation is to accept the command of middle note or manual command. The primary frequency regulation is carried out by the governor device, and the small frequency regulation range belongs to fine tuning. The secondary frequency modulation is performed by a frequency modulator. The large frequency modulation range belongs to coarse tuning, primary frequency modulation. When each diesel generator set is connected to the grid for operation, the frequency of the grid changes due to external load changes. At this time, the regulating system of each diesel generator unit participates in the regulation function, changing the load carried by each diesel generator unit to balance it with external loads.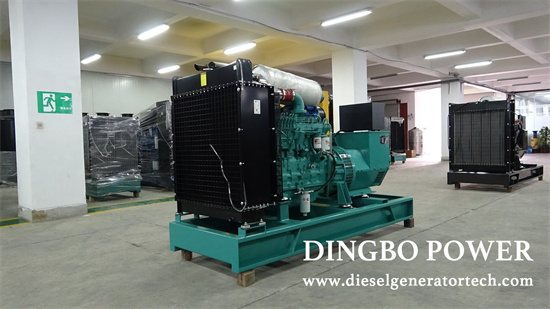 At the same time, efforts are also made to reduce changes in the frequency of the power grid, which is known as primary frequency regulation. Secondary frequency regulation and primary frequency regulation are differential adjustments that do not maintain the frequency of the power grid, but can only mitigate the degree of change in the frequency of the power grid. So it is also necessary to use synchronizers to increase or decrease the load of certain units to restore the frequency of the power grid, which is called secondary frequency regulation. Only after secondary frequency regulation can the grid frequency accurately maintain a constant value.
There are currently two methods for secondary frequency regulation, with the dispatch center ordering each factory to adjust its load. The diesel generator set adopts AGC mode to achieve automatic load dispatch of the diesel generator set. Simply put, primary frequency regulation refers to the automatic adjustment of the diesel generator unit load by the turbine speed control system based on changes in grid frequency to restore grid frequency. Secondary frequency regulation refers to the manual adjustment of unit load based on grid frequency.
Guangxi Dingbo Power Equipment Manufacturing Co.,Ltd was founded in 1974 and is one of the earliest manufacturers of generators and diesel generator sets in China. The company has a registered capital of 218.88 million yuan. The company covers an area of 86,000 square meters and a building area of 55,000 square meters. There are more than 660 employees, including 456 professional technicians and 106 senior technicians. It has 46 sales and service outlets nationwide. The main products are diesel engines, generator sets, and diesel generators, providing users with a one-stop service of design, supply, debugging and maintenance at any time. Dingbo has always insisted on using first-class talents, building first-class enterprises, manufacturing first-class products, creating first-class services, and making every effort to build a first-class domestic enterprise. If any question please feel free to visit our website https://www.dieselgeneratortech.com/ or send email to sales@dieselgeneratortech.com.