Jun. 15, 2022
What would happen to your business if a notable power outage storm hit your area, causing massive power outages or even a complete loss of power? If you do not configure a backup power system for your enterprise at this time, your enterprise may lose orders in this sudden power outage storm, and may even cause the enterprise to lose its original market competitiveness.

To be honest, at present, most commercial institutions in various regions do not have enough backup power solutions, which may only solve the impact of power outages by shutting down work and production in the event of a power outage in the company's daily production and business activities. On the other hand, whether it is a medical institution or a manufacturing workshop, or a field construction site, a restaurant, a hotel and other enterprises, which have installed backup diesel generators, most of them will not affect the normal business development of the enterprise due to the sudden interruption of the power grid.
As an important overview of the crisis and power control shows, "electricity testing of businesses shows a wide gap between what they have and what they need". Despite the fact that many commercial enterprises have investigated or actually obtained crisis or hardened power systems, these power systems may not be ready to deal with total or possibly prolonged power losses.
Now is the best opportunity to evaluate your business and decide on the vital means to ensure your business is getting closer to the crisis diesel generators it may need in the event of a severe power outage. Some outages, such as that of the National Grid, are not surprising. All things considered, it shouldn't be unusual for the loss of power grids to happen instantly and sporadically during occasional, brief transitions. While not normal, power outages do occur. When they have their diesel generators ready, they can continue to work longer hours without a power outage bringing their business to a halt.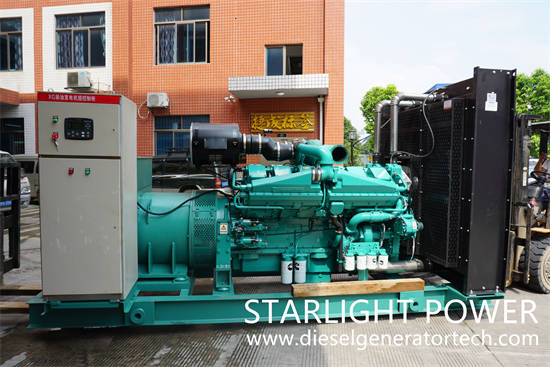 Power outages due to climate-related causes (such as, storms and severe weather, cold and freezing, typhoons, tornadoes, etc.) have multiplied in recent years, and of course, aging or damage on power lines and wires is also a cause of general outages. Therefore, the ability of the current power system to cope with the expanding load has been greatly enhanced, but this does not do much for the average spontaneous blackout enterprise. Operational errors and control errors can lead to downtime, coordination errors can lead to overburdens, and even fallen or leaning trees can cause spontaneous damage. The unwavering quality of the transfer and allocation framework is obviously more incredible than basically being able to handle the heap.
Layout is the best defense against power outages in commercial facilities, configure diesel generator sets.
The trivial thought of a complete power outage can overwhelm a business owner or person in charge, and can lead some to receive a "it's not going to happen" attitude. Nonetheless, the possibility of an overall power disappointment, whether due to natural disasters, man-made or line-caused outages, should not and cannot be ignored. Opportunities to plan are before a crisis, not after, so proactively configuring backup power before a power outage protects your business from having continuous, stable and reliable power at all times is absolutely essential.
No matter what kind of business you run (manufacturing plants, server farms, telecommunications, agriculture, hospitals, commercial buildings, real estate, construction sites, businesses, etc.), you should have a well-planned arrangement in place to manage different types of outages, broadening the power system from here and now.
If you haven't made any arrangements now, here are a few important points to note:
At the most basic level, you should have a backup generator of some type (eg diesel) that is strong enough to power your basic equipment and know when your business is at full capacity, depending on your different business required power supply.
In addition, provisioning a backup diesel generator is also likely to require an automatic transfer switch (also known as an ATS). It screens your utility grid power. In the event of a power outage, it swaps power from the utility grid to a diesel generator, which starts and powers your facility. When power is restored to the utility grid, the ATS will automatically switch back to the utility grid and shut down the generator.
If you are not sure which generator is most suitable for your specific application, please consult Jiangsu Starlight Electricity Equipments Co.,Ltd., Jiangsu Starlight Electricity Equipments Co.,Ltd. has advanced testing equipment, exquisite production technology, professional manufacturing technology, perfect quality management system, strong research and development technology strength, they can provide you with one-stop service of design, supply, debugging and maintenance at any time. Looking forward to your inquiry, please send email to us for details sales@dieselgeneratortech.com.