Aug. 16, 2023
Do you know how much load a 300kw diesel generator can carry? The main power of a diesel generator is also known as continuous power or long-term power. In China, the main power is commonly used to identify diesel generators, while internationally, standby power, also known as maximum power, is used to identify diesel generators. Diesel generators in our country are nominal based on their main power, which is continuous power. The maximum power that a diesel generator can use continuously within 24 hours is called continuous power. During a certain period of time, the standard is that one hour within every 12 hours can overload 10% of the continuous power. At this time, the diesel generator power is what we usually call the maximum power, which is backup power.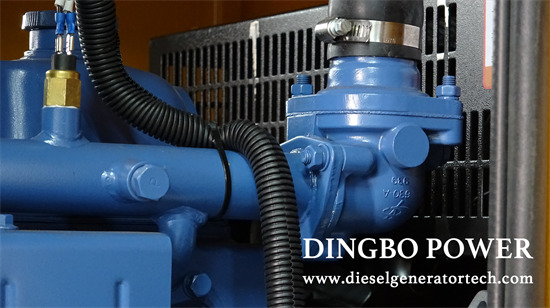 Generally speaking, a diesel generator also needs to consider a power factor of 0.8. For example, the maximum load that a 300KW diesel generator can carry is 300kw * 0.8=240KW, so it is best not to exceed 240KW of equipment carried by a 300KW diesel generator. Diesel generator is a small power generation equipment that uses diesel as fuel and diesel engine as the prime mover to drive the diesel generator to generate electricity. The complete diesel generator is generally composed of diesel engine, generator, control box, fuel tank, starting and control battery, protection device, emergency cabinet, and other components.
Jiangsu Dingbo Power Generation Equipment Co., Ltd. has been established for many years. In addition to strict requirements on the quality of diesel generator set products and after-sales service, it also has strict regulations on the plant environment, production equipment and supporting facilities, which reflects the strict style of Dingbo people. It is not only responsible for generator products, customers, but also employees, so that every employee of Dingbo Power generation equipment can work in a comfortable environment, Make it comfortable for every visiting customer to visit. Dingbo Power Group, relying on high-quality generators, generator sets, diesel generator, diesel generator sets, good services and the care of friends from all walks of life, carries forward the enterprise spirit of "pragmatic innovation, pioneering, unity and hard work, dare to be the first", and adheres to the enterprise style of "treating people with sincerity and heart to heart", has won the strong support of customers in the fields of post and telecommunications, finance, petrochemical, metallurgy, transportation, education, medical care, etc, Having a proud performance. Dingbo people are gradually moving towards economies of scale and entering the international market after joining the WTO with flexible sales strategies and relying on the company's advantages and strength. If you would like to get more information welcome to contact us via sales@dieselgeneratortech.com.