Jul. 06, 2022
Imagine a room full of students sitting in a classroom taking notes as the teacher or professor speaks. Suddenly, the lights began to flicker. Then, it was pitch black. If this happened to your school, would you restore power right away? Or will the students be kept in the dark for an unknown period of time? To ensure it is the first choice, it is necessary to invest in a reliable generator for your school. Whether you're in charge of a small elementary school or a university with thousands of students, having an emergency generator offers the following benefits.

Keep critical systems running.
A power outage means the heating and air conditioning, refrigeration systems, telephone systems, elevators and security systems will all stop working. Fortunately, a school generator can restore power to all of these projects, keeping everyone in the building safe and comfortable until power is restored.
Prevent confusion and injury.
If you've ever been in a room with a lot of people and the lights unexpectedly went out, you know it's going to be messy. People are prone to panic and could get hurt if they try to get out of the room when they can't see anything. This is another reason why having school generators provide backup light sources is critical to the safety and health of students and staff.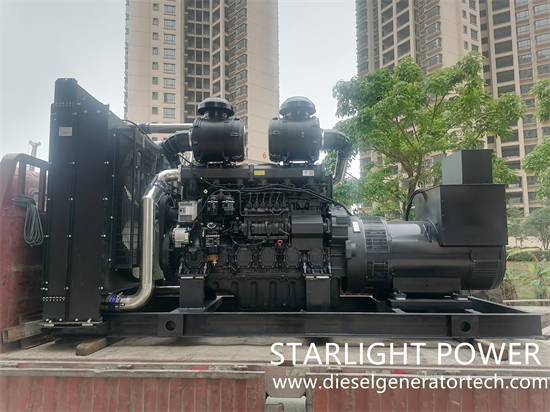 Ensure ongoing research is not interrupted.
A major problem associated with university power outages is the loss of valuable data or research. Many experiments are temperature-controlled, and if the temperature inside the building changes too much, the experiment can be completely lost. Having an emergency school generator will ensure that the temperatures needed for the experiment can be maintained throughout the power outage.
Provide a safe place for community members to seek shelter.
In the event of a widespread, prolonged power outage, some community members may have nowhere to go. Having a trusted generator at your school or university will allow you to open doors to those in need in an emergency.
By purchasing a reliable school generator, your institution will be well prepared to deal with short-term and long-term power outages without suffering any serious consequences.
Looking for a brand new school generator guaranteed to perform in a disaster situation? Starlight Power supplies you with diesel generators for schools, and when you work with us, you get the best customer service. We'll help you find a school generator that's right for you, meeting your institution's size requirements and budget.
Jiangsu Starlight Electricity Equipments Co.,Ltd. is a manufacturer of professional generators, diesel generator sets, Cummins generator sets, Volvo generator sets, etc. The company has advanced testing equipment, excellent production technology, professional manufacturing technology, perfect quality management system, and Strong R&D technical strength. It can provide 15KW-2500KW various specifications of universal, automatic, four protection, automatic switching, low noise and mobile, etc., high-quality, low-energy generating sets to meet customer power needs, and can also meet users' different voltages and different frequencies, as well as the power supply system of multiple units connected in parallel, welcome customers to inquire. For more details, please contact us with sales@dieselgeneratortech.com.