Jul. 14, 2022
The controller is the brain part of the diesel generator set. It not only provides the functions of starting, stopping, data measurement, data display and fault protection of the engine, but also provides the power measurement, display and protection functions of the generator. The automatic control of diesel generator sets has gone through three stages: relay control, PLC control and intelligent controller control. Now the controller is more intelligent and more user-friendly. In this article, Jiangsu Starlight Electricity Equipments Co.,Ltd. will briefly introduce several diesel generator set controller brands for you.

1. Zhongzhi
Zhongzhi controller is a product developed and produced by Zhengzhou Zhongzhi Technology Co., Ltd. The company integrates scientific research, manufacturing and service, specializing in automatic control of diesel generator sets and automatic switching of dual power supplies. It has independently developed "automation controller", "automation monitor", "ATS controller/dual power switching controller", "electricity detection protection module", "reverse power protection device", "battery automatic charger", etc. The module has the characteristics of advanced technology, perfect function, high reliability and strong practicability. It is rapidly popularized and used in many fields.
2. Fuchuang
Shanghai Fuchuang Power Electric Co., Ltd. is a high-tech enterprise specializing in the research and development, production and sales of engine electronic control products. The company's leading products are: sensor, electronic governor, engine monitor, generator set control panel and generator set automation control system.
The company's products provide a complete package of "package-type" solutions for generator set control, from power parameter measurement, electronic speed regulation, engine monitoring, generator monitoring, to automated power distribution systems. Products are widely used in marine generator sets, marine main engines, land generator sets, gas engines, military radar power supply vehicles and various special engineering vehicles.
3. Comai
COMAP Corporation (COMAP) is an international company specializing in the manufacture and research of electronic controllers and their solutions, which are widely used in the power industry and drive power market. COMAP's subsidiaries are located in 9 countries around the world, ensuring that customers benefit from a global reach.
The main products are: ATS controller, generator set controller, generator controller, engine controller and non-road machinery controller dual fuel products, etc. Every component of the product has undergone the most stringent standards during the manufacturing process, and every stage is strictly in accordance with the international commitment to ISO 9001 certification.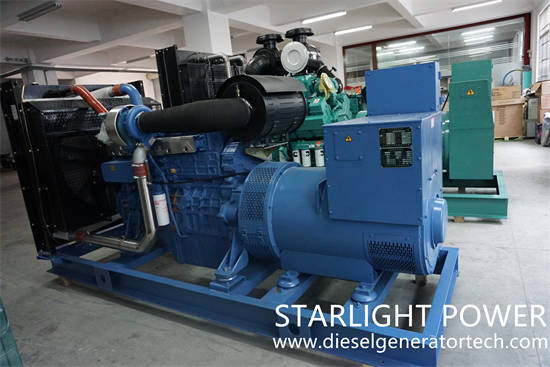 4. Deep sea
Deep Sea Controller is a product developed and produced by British Deep Sea Electronics, which was founded in 1975 and is the world's leading manufacturer of generator set controllers. World-renowned for producing high-quality, high-performance controller products.
5. Li Kesai
Dongguan Tuancheng Automation Equipment Co., Ltd. is a joint venture company with Singapore LixiSE (LIXiSE), which signed a contract with LiXiSE in March 2013 (formerly Dongguan Feirui Electronics Co., Ltd., established in 2007), located in Guangdong Skyway Science and Technology Park, Wentang, Dongcheng District, Dongguan City, Province.
The company's products cover 10 major fields such as generator voltage regulators, generator controllers, generator speed governors, generator accessories, battery chargers, and remote control systems. The company has designed a number of large-scale engineering projects in the fields of power communication such as parallel application and remote monitoring technology application. The electric control components of generator sets are exported to more than 70 countries and regions in Southeast Asia, the Middle East, Africa, etc., and are favored by domestic and foreign customers.
The above are several major brands of generator set controllers introduced by Jiangsu Starlight Electricity Equipments Co.,Ltd. Among them, the controller brands officially authorized by Starlight Power are Zhongzhi Controller and Deep Sea Controller.
Jiangsu Starlight Electricity Equipments Co.,Ltd., as an OEM supporting manufacturer authorized by Cummins to provide Chinese diesel generator sets, has professional manufacturing technology, perfect quality management system and strong R&D technical strength. It can provide users with generator sets of various specifications from 15KW to 2500KW. It can also provide users with one-stop service of design, supply, debugging and maintenance at any time. welcome contact us by email sales@dieselgeneratortech.com.