Aug. 05, 2022
In today's society, ready access to electricity is critical to the day-to-day production and operations of a business. Because of this, many businesses keep doing business at any cost. Even in the event of a local power system failure, or when power curtailment policies are in place, diesel generator sets are an excellent choice for backup power. Diesel generator set automatic transfer switch control, also known as automatic transfer switch. The existence of this intelligent automatic transfer switch means that in the event of a power outage, the backup diesel generator will start automatically without being guarded and manned.

In any of these situations, it is important to provide continuous emergency power to your equipment. You don't want to risk losing production because you didn't take the time to think about emergency transfer switch controls or emergency generator switches. An automatic transfer switch can mean the difference between your equipment taking damage and having to spend more money on repairs or just not functioning properly. These systems are also useful for providing temporary power in the event of a mains grid failure.
If your plant has a lot of electrical work at all times, you know you could be in big trouble without a diesel generator backup power system. Automatic transfer switch control will give you a safe way to maintain production while protecting your circuit breaker from damage. With the high level of technology and equipment used in most factories these days, power outages can happen at any time. It is important that you have reliable automatic transfer switches and circuit breakers to help them get through these moments in time while minimising risk to your business.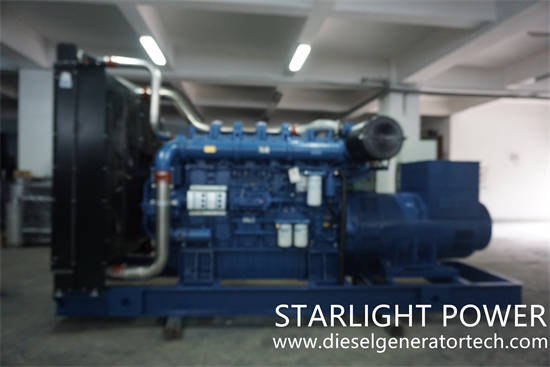 Automatic transfer switch controls and circuit breaker systems are installed multiple times to protect critical equipment from damage. For example, you might have one circuit breaker for a large factory and a separate circuit breaker for each machine. The system may be shut down, but the main plant is still running. A visual inspection of your equipment can often help you spot problems before they become too serious. This will allow you to make necessary adjustments before the machine becomes inoperable.
In addition to visual inspection, you need a good understanding of how each piece of equipment operates. This is especially important in the case of automatic transfer switches and normal power supplies. A normal current source should work as it should. However, sometimes fluctuations in voltage, current or load can cause equipment to fail. If this happens, the automatic transfer switch and normal power supply should continue to operate normally.
However, for most industrial applications, automatic switching and normal power supply are not sufficient to provide power protection in the event of equipment failure. Redundant circuit breakers and protective devices such as bypass disconnectors must be used. Redundant circuit breakers are installed between normal power and bypass or isolation circuits. Protective devices such as bypass isolation switches are installed between the bypass or isolation circuit and the primary circuit of the switchgear.
Jiangsu Starlight Electricity Equipments Co.,Ltd. is a manufacturer of professional generators, diesel generator sets, Cummins generator sets, Volvo generator sets, etc. The company has advanced testing equipment, excellent production technology, professional manufacturing technology, perfect quality management system, and Strong R&D technical strength. It can provide 15KW-2500KW various specifications of universal, automatic, four protection, automatic switching, low noise and mobile, etc., high-quality, low-energy generating sets to meet customer power needs, and can also meet users' different voltages and different frequencies, as well as the power supply system of multiple units connected in parallel, welcome customers to inquire. For more details, please contact us with sales@dieselgeneratortech.com.