Nov. 12, 2021
Do you know how to maintain the precision parts of the diesel generator set? First, formulate strict technical maintenance specifications. The fuel filter works for 100 hours and the fuel tank works for 500 hours. Clean each time. If the filter element is found to be damaged, it should not be replaced in time. Remove it and use DC oil supply. The mating parts should be disassembled and inspected once after 500 hours of work under normal working conditions. When disassembling and inspecting, ensure that the premises, hands, tools and cleaning oil are clean to avoid contamination of the parts.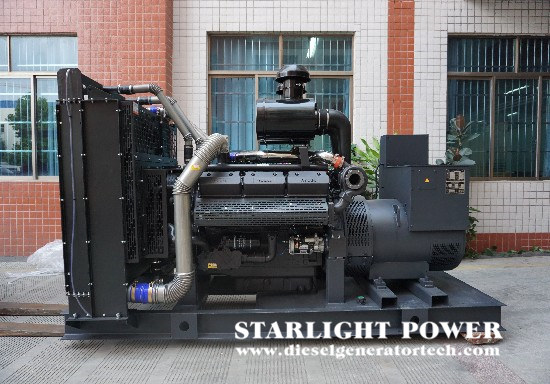 Don't knock and hit randomly during the disassembly operation, don't pile it up when cleaning, and wash it with other non-matched parts to avoid bumps and scratches. When assembling, it is not allowed to change the assembly position at will to achieve certain purposes that do not meet the requirements of the machine's work. When installing the oil valve seat and the nozzle cap, they should be tightened according to the specified torque to ensure the good technical condition of the assembled fuel injector and fuel injection pump. Strictly implement the fuel precipitation filtering system. The fuel oil should be used after at least 48 hours of precipitation. The diesel fuel used should meet the standard model specified by the season. The fueling tools should be clean and dedicated.
The place for refueling and storage should also be clean to prevent dirt from being mixed with fuel and accelerate the wear of the coupling parts and reduce the service life of the coupling parts. In addition, it is necessary to improve the understanding of the mating parts, understand the structural characteristics and working principles of the mating parts, strengthen and improve the maintenance, operation and use of the mating parts, so as not to adjust at will when there is no failure, and not to adjust at will during maintenance and use. Do not knock and knock during disassembly, maintenance and inspection, do not wipe or touch during cleaning and maintenance, and do not change or screw during assembly and adjustment. Everything is carried out in accordance with the specifications and technical requirements to achieve the purpose of extending its service life.
Jiangsu Starlight Power Generation Equipment Co., Ltd. was founded in 1974 and is one of the earliest manufacturers of generators and diesel generator sets in China. The company has a registered capital of 218.88 million yuan. The company covers an area of 86,000 square meters and a building area of 55,000 square meters. There are more than 660 employees, including 456 professional technicians and 106 senior technicians. It has 46 sales and service outlets nationwide. The main products are diesel engines, generator sets, and diesel generators, providing users with a one-stop service of design, supply, debugging and maintenance at any time. Starlight has always insisted on using first-class talents, building first-class enterprises, manufacturing first-class products, creating first-class services, and making every effort to build a first-class domestic enterprise. If any question please feel free to visit our website https://www.dieselgeneratortech.com/ or send email to sales@dieselgeneratortech.com.