Jan. 17, 2023
Recently, all parts of the country have gradually begun to release the epidemic control policy. The tide of enterprises returning to work and production, coupled with the peak of electricity consumption in winter, will cause the tension of electricity consumption in the city, sometimes power failure. In order to avoid unnecessary losses to enterprises, some enterprises will prepare their own emergency standby power supply.

The diesel generator set is a kind of power equipment that takes the diesel engine as the prime mover and drives the synchronous generator to generate electricity. It is a power generation device with fast starting, convenient operation and maintenance, low investment and strong adaptability to the environment. Many industrial enterprises, shopping malls, hospitals, schools, real estate, construction sites, high-rise buildings, etc. are equipped with diesel generators as standby or emergency power supplies. Some enterprises also choose diesel generators as the main power supply for their daily production and operation, which has the following advantages.
1. Fuel economy.
Diesel fuel is one of the fuel options with the highest energy density on the market today, which can provide excellent power fuel economy. According to the relevant comparison, the fuel economy of ordinary diesel generators is 25% to 30% higher than that of similar gasoline generators. This is because diesel directly converts heat into engine energy.
2. Overall excellent fuel efficiency.
This fuel economy advantage directly leads to another advantage of diesel engine: overall excellent fuel efficiency.
From the perspective of cost advantage, this is not comparable. Although the price of diesel has increased in recent years, the mechanical system of diesel engine balances the competitive environment by improving fuel efficiency, which means that diesel generator is more cost-effective in its service life.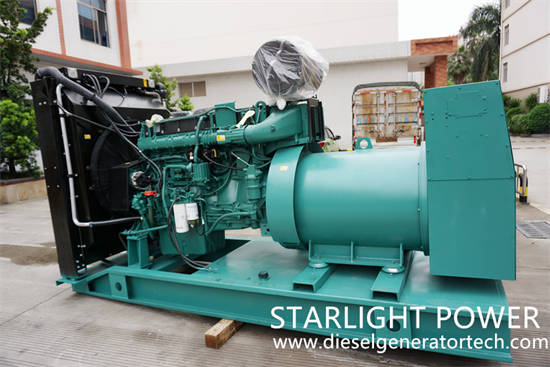 3. The service life of generator is longer.
Because diesel generators have direct energy conversion capability, they are easier to operate longer, more robust and more durable. Generally speaking, diesel generators are both reliable and have longer service life.
4. Reduce noise and pollutants.
With the progress of relevant technologies and stricter emission policies, the sustainability of diesel generators has been fundamentally improved, and these machines can operate more environmentally friendly.
Most modern diesel generators have catalytic converters, enhanced multilayer filters and innovative mechanical functions to reduce emissions. More importantly, diesel itself has been chemically treated to become today's biodiesel, reducing sulfur content and other harmful emissions.
5. It is easier to start than other types of generators in winter.
Through proper maintenance of the diesel generator, the diesel generator provides strong and durable power generation and is ready for winter. The diesel generator also has no distributor or spark plug, which means that there is almost no ignition adjustment.
Jiangsu Starlight Electricity Equipments Co.,Ltd. is a diesel generator set factory integrating product development, production, sales and installation. The company has successfully developed a series of diesel generator sets with high-tech technology, and has formed industrial production. The main products are: silent series, mobile trailer series, container series diesel generator sets. For more details, please contact us with sales@dieselgeneratortech.com.