Jul. 08, 2022
Whether you want to install a backup generator to protect your home or business from downtime in the event of an emergency or need backup power generation, you need to make sure to buy your power from a reliable power supplier. Choosing the right supplier can make a big difference in quality, selection, and price. Next, Starlight Power lists the key factors to consider when comparing generator suppliers.

Select the backup power guide.
While it may seem like you're getting a great deal, buying a diesel generator online is a risky move. Since anyone can post listings on these sites, it can be difficult to tell if a vendor is trustworthy. The following factors are critical in determining which backup power supplier to buy from:
Detailed Descriptions: A reputable supplier is sure to list detailed descriptions to make it easy for consumers to browse their inventory and get as much information as possible about each unit module. A good supplier will also include photos of multiple unit modules to clearly show what each specific unit module looks like and in condition.
Knowledgeable employees: In addition to having answers to your questions, employees should also ask you questions. When employees ask a lot of questions, it shows that the supplier cares about finding the right unit for your needs, not just selling.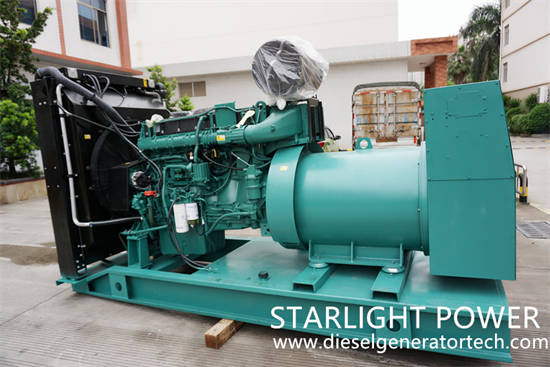 Specialized Services: In addition to the large selection of products, you may want to look for a provider that offers other backup power services. This may include shipping and installation services as well as power accessory rentals and more. By choosing a provider who provides services in addition to your immediate needs, you can rest assured that your future backup power needs will be easily met.
Choosing the right backup power supplier is critical when you have mission-critical functions to perform. The success of construction sites and activities that require backup power depends on a high-standard business or institutional unit. Starlight Power reminds you: Buying a diesel generator does not mean sacrificing reliability. Shopping from a regular supplier will guarantee you to buy a very reliable generator.
Jiangsu Starlight Electricity Equipments Co.,Ltd. is an OEM partner of Shangchai for many years. It has more than 40 years of experience in the production and manufacturing of diesel generator sets. It can provide users with various specifications of 15KW-2500KW. And other high-quality, low-energy generating sets to meet all customers' power needs. In addition, it can also meet the requirements of users with different voltages and different frequencies, as well as the power supply system of multiple units connected to the network. There are 64 sales and service departments nationwide, providing long-term technical consultation, free debugging, free maintenance, and free training services for users. Welcome contact us by email sales@dieselgeneratortech.com.